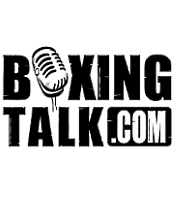 Boxingtalk just caught up with James Leija and talked about his recent decision to retire from the sport of boxing. We also spoke candidly about his pro career, his amateur career, and his intentions now that he has retired. James touches on his recent world title effort against Arturo Gatti, and much more in this exclusive interview.
Brad Cooney: Jessie, thank you very much for talking with Boxingtalk.com.
James Leija: No problem Brad.
Brad Cooney: Jessie, talk about your recent decision to retire from the game of boxing.
James Leija: I announced my retirement yesterday in San Antonio, I made it official. I think the main reason for my retiring from boxing is that my body just shut down on me. Every fight for the past five fights I have been hampered with injuries especially since the Kostya Tszyu fight... 4 weeks before the fight with Gatti I tore a ligament in my left elbow. The doctor saw a slight tear in the ligament, and he said that I may fight, and that it may get better by fight time, but I can't do anything to make the injury worse, but that prevented me from sparring for 4 weeks before the fight.
Brad Cooney: Jessie, how much did the injury to your elbow impact your fight with Gatti?
James Leija: Well you know what, I don't think it really impacted my jab that much..but if you watch the tape, I got caught with a right uppercut in the fourth round, right in my rib.. I talked to Ronnie Shields a few days after the fight, and he said that when I walked into my corner, I was not breathing right, or talking right...I was barely even able to talk to tell my corner that I hurt my rib... Now people on message boards are saying that there was ice on my ribs, but I haven't seen the tape yet... I think the reason I am saying this is because Michael Katz put a thing in his column about me not disclosing my injury before the fight. He put me in the "outhouse" because of me not disclosing an elbow injury before the fight.... man if you watch every fighter before a fight, after they an injury, they are all going to say no, but about 80 percent of the fighters have an injury before going into a fight. My elbow was the main injury before the fight, it prevented me from sparring for 4 weeks…but it was when Gatti hit me in the rib in the 4th round. Actually after the 4th round, Ronnie said "ok, I am going to stop this after the 4th round, but go in there and see what you can do in the 5th round" so that is why I went after him in the 5th round, I just went for broke. Gatti hits hard, but it's is just for me to accept what could have happened if I was completely healthy for the fight.
Brad Cooney:  James, so what's next... you are now retired, are you going to stay in the game of boxing in some sort of fashion?
James Leija: Yeah, I am always going to be in the game.. I have a few fighters that my attorney and I manage... one thing I am going to do is open a boxing/fitness center in San Antonio. I am also going to have my own line of sausage, and meat like George Foreman, and Earl Campbell... We are going to launch that off in the spring... I am also going to start a miracle league for handicapped kids in the summer.... I am still with Sprint, and Poweraide as well.
Brad Cooney: James, I met you at the Juan Diaz fight... when you entered that building the fans just rose to their feet, and applauded you... that has to make you feel very nice.
James Leija: It's always great ..it makes you realize that you worked hard for your whole career... I have been boxing for almost 20 years non stop...I have never had more than 4 weeks off at a time. It's nice the fans appreciate that hard work, and respect that.
Brad Cooney: You know what though James...it goes beyond what you have accomplished inside the ring. You are known throughout the boxing world as a champion outside of the ring as well... for what you do within your community.
James Leija: I learned from my parents to give.. I did not have much when I was growing up, and yet my parents would still give our clothes away, or something away to those in need...and I am still that way. I have a golf tournament in San Antonio for the past 10 years, I donate 100 percent of the proceeds to charity. We also donate about 25,000 dollars a year to a charity... the Boys and Girls club, womens shelters.. we do what we can.
Brad Cooney: James, when you look back at your career does the Azuma Nelson fight stick out as being the highlight ?
James Leija:  I think so.. I have had 58 fights, and that has to have been the highlight..but there are so many other fights as well... even when I fought Nelson to a draw in front of 15,000 people in San Antonio. Not only that, when I fought Oscar Delahoya in Madison Square Garden, I only went 2 rounds with him..but just the atmosphere of fighting Oscar in a venue like Madison Square Garden....even though I lost, I felt like a champion because not everyone can do that. I fought 9 world title fights, and to me that is like going to 9 Super Bowls. You can't win all of Title fights, but I won 2 out of the 9, and I won 3 North American titles in my career..and I have done this with just a short amateur career, and beginning at the age of 19.
Brad Cooney: James, how many amateur fights did you have?
James Leija: I had about 39 or 40 amateur fights.. I was in the Olympic trials in 88 with only 2 years of amateur boxing experience.. people didn't think I could make it that far.
Brad Cooney: You mentioned before that you were going to open up a boxing gym in San Antonio. Are you going to gear that towards amateur boxers, or pro fighters?
James Leija: Actually neither.. I am going to gear it more towards professional men, and women.. not so much boxing, but more self defense, and physical training. Also, to help kids get into shape.. mainly a business..not a boxing gym.
Brad Cooney: James, getting back to world title talk.. do you think world title fights should go back to 15 rounds, or stay at 12?
James Leija: I think they should stay at 12 rounds.. I think fighters nowadays fighters struggle to make weight.. if a fighter gets passed 12 rounds, it can be dangerous to the body... Figures get hurt late in fights... I think that is why they cut it down to 12 anyway because fighters were getting seriously hurt.
Brad Cooney: Take a look back at your career and tell the fans who was the toughest fighter you have ever faced.
James Leija: Well the hardest puncher was Oscar Delahoya.. I fought Azuma Nelson for 42 rounds, and that was brutal..it was Hell.... Gatti was tough.. and you know what? Troy Dorsey was very tough as well...he just came forward every round.. I fought many of the world's best fighters...
Brad Cooney: James, lastly.... give us your thoughts on the upcoming Manny Pacquaio/Erik Morales fight.
James Leija: That's a real tough fight.. Morales is just a big, big guy.. I don't know how that guy makes weight.. Pac is a smart fighter.. Barerra got caught at the end of Pac's punches.. Manny is fast.. I think I would have to go with Pacquaio because of his speed, and power
Brad Cooney: Jesse, good luck to you with your future... Thanks for a great career, and I think I can safely speak for the boxing fans that you represented the game of boxing with class and dignity.
James Leija: Brad, thank you for talking to me.
I hope you enjoyed this interview as much as I did conducting it.
Send questions and comments to: bradcooney1@bellsouth.net