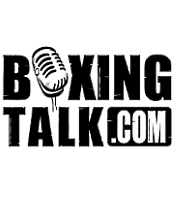 With the debate of whether or not the fight between middleweight champion Bernard Hopkins and 2000 Olympian Jermain Taylor would actually take place being actually over and the fight being given the green light, the new debate will be if the young superstar has what it takes to dethrone Hopkins, or is it too soon for the Arkansas based fighter. Arguments are already springing across message boards on the net, with most agreeing that Hopkins will be too much for Taylor, but despite the reputation for being a so-called "Taylor Hater", which I am not, I want to go on record early by saying this is a fight that Taylor can win. It is a fight that will be a quest for history, not only in the middleweight division, but also as an athlete from Arkansas.
If Jermain Taylor is successful in his fight against Bernard Hopkins he will do something that 20 challengers before him could not achieve. In 20 defenses of the world middleweight title, Hopkins has dominated. He has defeated all challengers, and has not lost a fight since a decision loss to Roy Jones Jr. Amongst the list of challengers are names such as Robert Allen, Keith Holmes, William Joppy, Carl Daniels, and Howard Eastman. Add to that list names such as Oscar Delahoya and Felix Trinidad. When no one gave Hopkins a shot, he has always rose to the occasion and proved the doubters wrong. So why should Jermain Taylor be any different?
The reason this fight is different, is that Taylor is a different fighter then these other names. Delahoya was too small for 160 and had been a professional for many years. Many even say that Oscar is at the end of his career and a lot even claim he quit in the fight against Hopkins. Trinidad had never been dominated the way Hopkins controlled him in their fight, but Jermain is not Trinidad. By the time Trinidad fought Hopkins, he had already been through several wars inside the ring. He had been on the deck in many of those fights, and the one thing people questioned Trinidad on was his chin, never his heart. Eastman, Daniels, Joppy, Holmes, and Allen are all older fighters at the time Hopkins fought them last, and in the case of Allen, he fought him three times with the last being an aged Allen.
With Taylor, you have a fighter coming into the prime of his career. He has not been in the wars, he has never taken big punches, and has never been in trouble inside the ropes. He is a hungry fighter that wants to take advantage of the opportunity. Another plus for Taylor is that he is a big middleweight. It seems at times, that Taylor cannot even make the middleweight limit. All these are added pluses for Taylor, and that does not even get into his boxing ability.
The problems for Taylor in this fight is his lack of experience and some technical flaws that have not been corrected in the fights that have built up to this moment. These flaws could really be Taylor's downfall in the fight. Against Hopkins he cannot drop his hands when he jabs, and he will have to cut off the ring instead of just settling for the chase. Taylor will also have to prepare himself for the craftiest player in the game. Hopkins is not just going to give Taylor the titles without digging into those bag of tricks.
There are things that Taylor can take advantage of, and will have to if he wants to defeat Hopkins. The first thing is that Taylor has to remain focused and he cannot get caught up in the hype of the antics of Hopkins. Hopkins is going to so everything possible to get into Jermain's head before the fight. Taylor has to push these things to the side. At no time should Taylor allow Hopkins to get the upper hand in the mental game. The second thing is that in the fight, Taylor has to keep up his work rate. Taylor is an active, accurate boxer. He tries to make everything count and works everything off the jab. He has to do this against Hopkins. The third thing is not to buy into the hype. Do not go into this fight believing all the hype that Hopkins has slowed down. Despite that many feel that Hopkins has become more economical and that he only fights for about a minute of each round, go into the fight with the assumption and preparation that you are facing the same Hopkins that fought Trinidad, the same guy that fought Roy Jones. Do not underestimate this man, he is champion for a reason, and remember that he has what you want and it get it you have to take it. No respect, you can respect the man now, and after the fight, but inside the ring throw that out the window.
Quest for History
For Jermain Taylor, this is not just a quest to dethrone Bernard Hopkins and make your mark in the history books as a middleweight champion, but it is also a feat that will place him in the Arkansas Sports Hall of Fame. Taylor will be following in the footsteps of two other former world champions with Arkansas roots, but Taylor will be the first to claim Arkansas as his home state if he is successful.
Arkansas can lay claim to two heavyweight champions that were born in the state. The first is one Sonny Liston. Liston, who is remembered more for his two fights with Ali and his outside ring life then anything else. He is so much remembered for his outside the ring activities that the board members of the Arkansas Sports Hall of Fame refuse to put Liston in their precious Hall that includes that all-time boxing great Sonny Ingram. No disrespect to Mr. Ingram, but I believe Liston's accomplishments in the ring were a lot more defining and deserving of Hall of Fame recognition.
The second champion with Arkansas ties not only captured the WBA heavyweight title, but also inspired the black population in South Africa. Once again, the Arkansas Sports Hall of Fame does not even consider this man. John Tate may have spent most of his time in Tennessee, but where was he going to get the proper training to become an Olympic Bronze Medallist and a world champion, West Memphis. In my opinion, you have two former champions in a sport on the world stage, and you have to be ignorant not to recognize these men for their accomplishments in the sport.
Jermain Taylor will not have to worry about these things as he is a sure in for the Arkansas Sports Hall of Fame. All he has to is continue being an upstanding citizen and not wind up in prison, as it seems that the board members of the Hall really do not take into account that people make mistakes in their life. Also an added plus is for Taylor to see if he can go up to Fayetteville and see about playing in one Arkansas football game. That would definitely get him in.
Actually, Taylor will at least get into the Arkansas Hall, and if he defeats Hopkins, he could possibly place himself in International Boxing Hall of Fame when it is all said and done.
This is a major step for Taylor, and he will be the first 2000 Olympian to fight a legitimate champion for his title (sorry Jeff Lacy, Syd does not count). For Taylor this his chance, his opportunity to silence all the critics. Fight your fight, and let the cards fall where they may.
Game Prediction
I know that it is several months before the fight takes place, but I want to put my prediction out there now. I am picking Taylor to win a decision. It is going to be tough, but not impossible. I believe he will get all the nerves worked out in the first round, and after that he will take charge of the fight and make Hopkins play catch up to him. Hopkins is a master at strategy, so Taylor cannot afford to get lured in. He has to perform almost flawless, but I feel he will be successful and place himself in that elite class.
Send questions and comments to: stateofthegame@yahoo.com