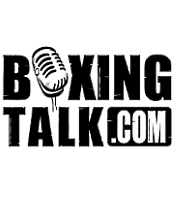 Jose Aguirre: Word is that you'll be fighting Jeff Lacy for the IBF super middleweight title?
Danny Batchelder: "Yep, we will. We got the call today and I will be more than happy for that fight."
JA: Have you been in the gym training?
DB: "We've been on a little bit of a layoff but I'm always in good shape. I do what it takes to get ready. I'm right there. I'm ready to go."
JA: In 2004 you only had one fight. What was the reason for that?
DB: "After one fight we had some promotional contract problems. We had to get out of our contract with our promoter. That held me up for a little bit. We're free now ready to go again. That will have no impact on how I fight."
JA: How excited are you to be able to challenge Jeff Lacy for his IBF title?
DB: "I'm very excited. That's the world title everybody in boxing wants to get a shot at. Jeff Lacy is a great fighter. I know Jeff. Great fighter, great competitor. I'm looking forward to the chance of going against him and the better man will come out the winner with the world title wrapped around his waist."
JA: It's been made known to me that you have sparred with Jeff Lacy in the past. What, if anything, did you learn coming out of those sessions?
DB: "We sparred a few times. A few rounds. It's not like we've sparred any extensive six, eight or ten rounds. We'd spar like three or four rounds on a few occassions.  I don't feel we got to show each other much. We're just working together. That's much different from a fight too. Out of that I didn't get very much and I don't think he did either. We're both two great competitors. I know we're both going to want that belt come fight night. I don't think that plays into this at all."
JA: What do you think of Jeff Lacy as a fighter and champion?
DB: "I think he's a good fighter and a good champion. He worked himself there. In that aspect he's a good fighter and a good champion."
JA: What do you think you have to do in order to become champion?
DB: "Alot of fighters say what they have to do to become champion but the bottom line is what goes on in that ring on that night. In boxing alot of things change when you get in that ring. Something may not work so you have to go to something else. I have to get in there and take control. You have to have control throughout a fight. Especially to take a belt away from a champion you have to be in control. Be the dominating fighter and execute your gameplan precisely how you want to do it. I feel if I get in there I can get mine going and I feel very confident."
JA: In your opinion, am I talking to the future IBF super middleweight champion?
DB: "Without a doubt."
Send questions and comments to: onfireboxing@verizon.net