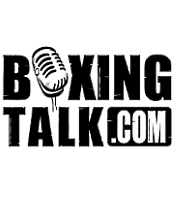 Fenech Likes Green and Darchinyan by KNOCKOUT
BoxingTalk:  Jeff, what are your thoughts of the Danny Green-Anthony Mundine fight happening tomorrow?
Jeff Fenech:  Green will stop Mundine.
BoxingTalk:  You have trained Green before, what do you see as his biggest strength and weakness coming into this fight?
Jeff Fenech:  Green's only weakness is if he tries to box with Mundine.  If Green fights him, then he wins the fight convincingly.
BoxingTalk:  There is talk that the Green-Mundine fight will surpass the live gate of your fight with Azumah Nelson.  Do you agree?
Jeff Fenech:  Listen, it will draw more people, but I could put on a promotion tomorrow and get 100,000 people there. It will be a massive gate though.
BoxingTalk:  Another one of your fighters, Vic Darchinyan has a fight coming up with Luis Maldanado on the undercard of Corrales-Castillo III.  How is Vic looking for that fight?
Jeff Fenech:  His training is going great.  Vic's preparation is always great, he's sparring 12 rounds now, and he trains very hard.  I'm very confident that he'll win by knockout.
BoxingTalk:  Even though Maldanado is undefeated, his level of opposition is less than stellar.  Who would you like to see Vic go up against after this fight to prove his greatness?
Jeff Fenech:  Jorge Arce, and we've shown that we'll even travel to Mexico to fight him.  I have tremendous respect5 for Arce, but I think the biggest thing is that none of these guys have fought punchers of Vic' caliber.  Not even when Arce fought Michael Carbajal.
BoxingTalk:  With Vic being 25-0 with 20 KO's, which flyweight out there do you feel would give Vic his toughest fight?
Jeff Fenech:  I think Arce would give Vic his toughest fight.
BoxingTalk:  You have some other fighters in your stable that your train like Hussein Hussein and Nedal Hussein.  How is training going with your other fighters?
Jeff Fenech:  All the boys are doing well, and we're just waiting to get them in position for next fight.
Send questions and comments to: DNick@BoxingTalk.com