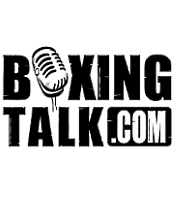 Javier Alvarez TKO6 Michael Gomez
... Michael Gomez's career was derailed by Argentine import Javier Alvarez, who traveled to Gomez's country and stopped him in the sixth round in Manchester, UK.  The little-known Alvarez improves to 33-4-1. Earlier this week, Gomez's conditioning coach Bobby Rimmer told Boxingtalk's Curtis McCormick that a loss would set back Gomez's career by twelve months. The loss marked the second time in a week that the sanctioning bodies have badly overrated a boxer. Gomez came in rated #3 by the WBO, #6 by the WBA and a more realistic #18 by Boxingtalk. Last week, Owen Beck, rated in the top ten by all four major alphabet groups but not at all by Boxingtalk, was knocked out by Monte Barrett. Also,
Steve Foster KO10 Livinson Ruiz.
source: BBC