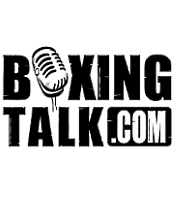 Former US Olympian Jason Estrada spoke with Boxingtalk today about his recent contract signing with CES/Jimmy Burchfield. Estrada also talks in depth about his Olympic experience, and sets the record straight concerning comments he made to the press after his loss in the Olympic Games.
BC: Talk about you new contract for a minute.
JE: I  signed with Classic Entertainment & Sports with Jimmy Burchfield. This contract is a really good contract, I can't get into the details of it, but everything worked out the way it was supposed to have. I am very happy with how it all worked out.
BC: Jason, so without getting into the numbers of the contract, you are saying you are definitely happy with it?
JE: Very satisfied with it.....you know, we had to go back and forth to make sure both sides were happy...and it all worked out.
BC: Jason, let's talk about your future with CES then. Do you have any dates lined up, and any opponents named yet for your pro debut?
JE: My first bout is December 10th at Foxwoods Casino and Resort against Joseph Kenneth (3-3, 2 KOs )
BC: Jason, what kind of shape are you in now?
JE: I am in good shape, I am down to about 248lb
BC:  Jason, how much did you weigh in at the Olympics?
JE: Well I was 262 in training camp, when I got to the games I was 259 and my first bout I was exactly 257, and my second fight I was 254.
BC: Jason, talk about your experience competing in the Olympic Games, and how do you feel this will help you as a pro fighter?
JE: Well, it's not even just the Olympic experience....the Olympics was just a piece of it... It's the whole amateur background, and all of the competitions I have been in, and all of the many different styles I have faced over the years.. I am looking forward to getting started with my pro career.
BC: Jason, talk about any differences in your team now as opposed to your amateur boxing team.
JE: Well, my amateur team is different from my professional team. Peter Manfredo is my head coach now.. My dad Roland Estrada is my assistant coach... Those roll's reversed now, it used to be that my father was my head coach, and Peter Manfredo was the assistant... and I have my PR guy Bob Trieger as well. I have a solid team around me.   
BC: Jason, do you think you will have any difficulties making the transition from amateur boxing to professional boxing?
JE: I won't have a problem .. I just have to realize that I don't have the headgear on anymore... But that makes it easier for me anyway, because I like to be relaxed and roll with the punches anyway, I have always wanted to fight that way..and as an amateur fighter, you cannot do that.
BC: Jason, there have been quite a few in the boxing world that have criticized you concerning some of your comments that you had made after your loss in the Olympics. Jason, comment on this if you wouldn't mind.
JE:  Well that whole situation was taken way out of context.. I was really pissed off about that whole deal....when I boxed, I boxed the way I was told to box. It wasn't like this was something that I just came up with. I was doing everything I possibly I could, especially going into the last round to hit this guy, and I wasn't given any points for it.  If I would have lost by like 2 points or something, I would have been fine with it , I would have just thought I didn't do enough, but I was doing everything that I possibly could. But as far as me being upset, afterwards I thought about it, you don't get much time from the fight to the press after the fight, and I was really pissed off, so I really talked to myself, and told myself to go in there and not make a big scene.. but in my heart, I wanted to flip out about this. But, if I would have done that, then there would have been something said about that.. so it's really a damned if you do, damned if you don't deal there. 
BC: Jason, so you are saying that your comments were taken completely out of context?
JE: Completely out of context, because what I actually said was not printed.. one of the reporters asked me why did I change the gameplan, and I told the guy that this was the gameplan we had, and that the coach and I talked about it. The coach told me that we are either going to win, or lose by the gameplan, but we are going to stick with the gameplan. I told the guy that when you go in there and you lose your head, that's when you get hit a lot more than you are supposed to. Brad that's exactly what I said.. and all of the sudden this turns into me not wanting to get hit??.. Brad, I have over 300 matches, and there has never been a time where I was scared to get hit!  The guy I was fighting was scared of me anyway, after the first beating I gave him.
BC: Jason, I appreciate you talking with boxingtalk... thank you.
JE: Thank you.