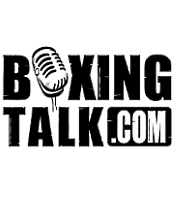 Jason "The Nailer" Delisle takes on Clinton Woods in England later this month in an official Eliminator for the Number2 IBF Light heavy spot.
Speaking from his home in Sydney Australia, Jason seemed quite relaxed as he talked of the opportunity to secure the # 2 spot.
"I have had plenty of time to prepare for this one and have managed to get the best possible sparring I can over the past 2 weeks including sessions with WBC Interim Champ Danny Green, IBF # 1 Sam Soliman, Nader Hamden, WBC # 7 Cruiser Glen Kelly...all class sparring, some lighter, some heavier and taller. I have enormous respect for Clinton's ability and have seen 7 of his last 10 fights. I know what I am up against; my trainer Dino Billinghurst and I have spent hours studying his style, favoured groups of punches, footwork etc. Both mentally & physically I am better prepared for this fight than any fight I have been in. I was not right mentally going into my bout with Danny Green, I struggled dropping the weight (to Super Middle) and didn't feel as strong going into it."
Delisle's Manager Stuart Duncan said he was confident Jason will be the next of his stable to enter the top 5 and that Jason can beat Clinton Woods. "Hey, we're aware that we are going into this the underdog. Look at the experience of Woods versus the experience of Jason and also considering we are travelling to his backyard. As Jason said, we respect him for his ability, the same way we respect Roy Jones Jr. and Oscar De La Hoya. Jason was fighting out of his weight range when he faced Danny, yet he still gave as good a performance as Lucas & Beyer. Jason is riding on a wave of confidence at the moment and peaking physically as well as mentally. The Underdog we may be, however Jason's Promoter Dan Goossen has a pretty good track record in Sheffield with another of his Underdogs, Glencoffe Johnston. Dan's experience over there only further adds to our confidence leading up to this bout," said Duncan.
Jason will continue on sparring until he leaves for England on the 15th giving him over a week to acclimatise to the local cold temperatures and adjust to the time difference. We would like to thank Dennis Hobson Promotions / Clinton Woods and the IBF for presenting this opportunity.