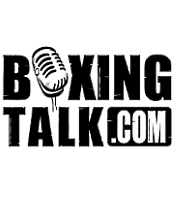 By Ray O. Campbell Jr.
RC: How did it feel to open up one of the most hyped fight cards (De La Hoya vs. Hopkins) in the history of boxing and knock your opponent out the way you did? And was it your intention to go in there and take him (Marco Antonio Rubio) out early?
KJ: Man I had to steal the show, it was an opportunity to showcase myself so I had to take advantage of it and make it big. I mean I didn't go there to box, I went there to fight. I went into that fight crazy, I went in there to knock this guy out and it happened just like that"
RC: Was it because of all the frustration you have had built up inside of you for quite some time from not getting an opportunity to shine sooner?
KJ: I mean I was mad about the whole situation that people even thought this guy was going to beat me. I was like how can this guy beat me? He was the favorite to win the fight, so that was my motivation to go there and just destroy this guy.
RC: When you landed that one devastating punch did you know what he wasn't going to get up?
KJ: Ooh yeah, he was out in the air before he even touched the ground. The whole fight he threw two punches and I threw two punches. He threw the first jab and I threw the jab back, he came back with the hook and I realized that he threw a long hook, and I know the Mexicans throw their hooks wide, he threw the first hook, I blocked it, he was going to throw the second one and I caught him in between. I was just looking at him so when threw wide with his left I gave him a short one, a short hook then it was time to go home.
RC: Before this fight they were considering him the next big knockout punchers in the division, did you feel differently?
KJ: I mean anybody can hit, they are a lot of guys who can punch, fine, But what about if they can take and I had that in mind. Everybody was telling me "ooh he is a puncher" so I said ok, he can punch but I am going to see if he can take. And that was a test, so he can't take it up top like a man.
RC: What has it been like since your victory, have you received a lot more attention now?
KJ: Ooh yes it has been nice; a lot of people showed me love. They are happy for me; a lot of people came up to me and told me they are happy for me. From promoters, fighters, writers they all came up to me and told me "I am so happy for you" Even Bob Arum came up to me and said "Man I am proud of you, you deserve this" A lot of people are very very proud of me and happy for me, and you know that is a good feeling to know that, they look at me and see what I was going through and realize what is happening now.
RC: That fight was a WBC eliminator bout, and Winky Wright currently holds that title and will be facing Shane Mosley later this year, where do you go from here, do you just sit and wait to see what happens in that fight?
KJ: Right now I am supposed to be the WBC #1, Winky is the champ and he is fighting Shane, so I don't know yet, because when he fights Shane he is not going to come back to defend the title until maybe another four or five months. So in between something has to happen. I am not going to sit here for seven, eight months waiting.
RC: So is it going to be a significant fight or just a keep busy fight?
KJ: I mean they also have this guy from Spain (Javier Castillejo) who is the interim champion so maybe I can fight him. It seems like even though I am number one, if Winky has to defend I think he has to fight that guy first, because he is the interim champion. So maybe me and that guy can do an elimination instead of waiting.
RC: What are your thoughts on this weekend's fight between WBA champ Travis Simms and Bronco McKart?
KJ: I haven't seen Travis Sims fight yet, I don't know much about him. McKart is a seasoned fighter and been around but I don't know much about Simms so I can't really get into it.
RC: Give us your thoughts on IBF Champion defending his title against Kassim Ouma
?
KJ: That is going to be fireworks. I think Kassim is going to win, I don't see Philips outworking and knocking him out. I think that the only way Phillips can win that fight is by knocking him out, or knocking him down one or two times, and I don't see that happening. Phillips is not a big puncher. So I don't see him getting Kassim off of him, Kassim will keep coming after him and keep throwing punches all night. At the end if he don't stop Verno Phillips somewhere it is going to be an easy decision for Kassim Ouma.
RC: Both fighters feel they have a lot to prove, more so Verno in the publics eye and Kassim more or less for his Country..
KJ: People from African when we are fighting we have about 20 million people looking up to us. So we can't disappoint nobody, we come to fight. When I was fighting, millions of people were watching at 3am in Ghana, so you can't disappoint them, when you are in the ring you don't even think about yourself, you think about your people back home and the people behind you. So we have a lot going on with us, and that gives you a lot of inspiration and motivation to go there and fight. You don't even think about the title or whatever, if they hit you, you don't even feel it.
RC: After the fight HBO's Larry Merchant spoke to you about your nick name which is "Sir" that you received from the rest of the kids in your neighborhood back home in Ghana, tell us again how you got the name for those Boxingtalk fans that probably didn't get a chance to check your post fight interview out, and elaborate on it a little for us if you can.
KJ: When I was a kid I was a troubled guy man, I was the leader in my neighborhood. You see in Ghana is not like here where kids fight and get in trouble. In Ghana a fight is a fight, when a fight broke out they let you fight until one gives up. If you can't fight you don't stop fighting. I was kind of a little guy but I was in control, I would fight the big guys little guys, or whoever I would beat them down man.
RC: And from that they started calling you "Sir"?
KJ: Oh yeah
RC: So I would imagine you'd like the top name in the division to eventually call you "Sir"?
KJ: One by one they all are going to call me "Sir" Because as soon as I conquer you, you are under control. You have to say "Yes Sir"
RC: (I start laughing hysterically at the thought of seeing the top names at 154lbs calling Kofi "Sir")
KJ: That is what they have to say. Whenever we fight in the street as kids we fight and fight and fight, and if you get fed up and don't want to fight again they had to call me "Sir" and say "Yes Sir". They had to say "Yes Sir" before I let them go. It is like they surrender, they gave up so I become the champion.
RC: I didn't pay attention afterwards but did Marco Antonio Rubio have to call you "Sir"?
KJ: He was knocked down on the floor and couldn't speak English but he was thinking about saying "Yes Sir"
RC: So if he spoke English would you have made his say it?
KJ: Yup, he has to respect. He has to give command. In the ring we are like warriors, we go war. If I knock you out you are a prisoner of war and you have to take command from me. Whatever I say to you, you have to say "Yes Sir" to me.
RC: I'm sure you have always had plenty, but after your performance opening up the De La Hoya –Hopkins show, I'm sure you have picked up quite a bit more. Is their anything you'd like to say to your fans in closing?
KJ: I mean they haven't seen nothing yet. There is more fire to come, the fire power is coming. I knocked this guy out but I am not too excited about it. Before the fight I didn't really think about him seriously. I trained and did what I was suppose to do, I did everything, I trained right but I didn't look at him as a threat to me even though people were making noise saying "His is this" and "He is that" it really didn't bother me, I didn't even think about it. Right now we are looking for the so-called big names. Those are the guys that I am trying to get and destroy, that is what it is a bout. I can't get to much credit about this. They should give me some of the big guys, Shane, Winky, those guys, so I can eat them up then everyone can talk.  
CLICK HERE TO SEE WHAT ELSE ONE OF THE BEST JUNIOR MIDDLEWEIGHTS IN THE WORLD HAD TO SAY
Send questions and comments to: rayocampbelljr@hotmail.com