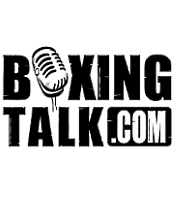 RC: Kofi, time after time you have pleaded for an opportunity to get a shot at a big name opponent to prove that you are one of the best Jr. Middleweights in the world, on September 18th you will face Marco Antonio Rubio who grant it isn't exactly a big name here in the states, but has had a lot of hype surrounding his impressive record of 25-1-1(23), give us your thoughts on this match up.
"I am getting ready for it but we still haven't signed anything yet. They are still putting things together and probably by the end of the week it should be a done deal. You know they control everything because it is his promoters show."
RC: How excited are you at getting a televised fight on the under card of such a one of a kind history making event against a guy that everyone is making out to be one of the sports next great things?
KJ: I am very excited to getting a high profile fight; I don't really consider this a high profile fight, but at least it is kind of a step up, at the same time it is headlined by two of the best fighters around. Bernard (Hopkins) and Oscar (De La Hoya) are two of the best fighters around, this is a very big event and I am just privileged to fight on the card.
RC: Have you got a chance to check him out on tape yet?
KJ: Yeah I saw his last fight (against Jeffrey Hill).
RC: What do you think of his performance in his last fight?
KJ: I mean it didn't really show me anything. He fought a little guy……I don't want to say anything about him but when I get in there I know what I am going to do to him.
RC: From what you seen in his last fight, do you feel as if he is a bit overrated?
KJ: (Sarcastically) I think so! I mean if you look at his record and the people he fought, there is nobody their, there is nothing there. What he shows…..I mean at this time you can't disrespect guy that has 25 fights with 24 knockouts, that shows you he has power and you have to respect that at the same time it is a different opposition and a different level. Now he is in a different league, he is stepping up to a real opponent, not one of those guys he is use to fighting in Mexico. This is the United States, this is American and this is a real challenge. So he better bring his "A" game.
RC: This bout seems to be a really good opportunity for you, it must be like a dream come true to be able to be on display as boxing fans from all of the world tune in to such a high profile fight with two of our era's greatest fighters fighting for the undisputed Middleweight championship and for the fight time with the WBO championship. How does that make you feel in itself?
KJ: I mean it is flattering, I am very excited to be part of this history making card, I think a lot of people are going to tune in to watch that fight and they are going to get a chance to see me, so it is up to me to showcase myself, to put myself out there and let people see who I am. You can't ask for anything more than that, it is a privilege and big time exposure for me, so I have to take advantage of that.
RC: You were supposed to fight him before (On the Tyson-Williams under card) and the fight didn't go through, what was difference this time around that made this fight possible?
KJ: That time he was in negotiations with Oscar (Golden Boy Promotions), they were trying to sign with him then. So I think that is why they pulled out from the last show, they didn't want to deal with that promoter; they were having a meeting with Oscar and his people to sign with them.
RC: When will you begin training for this fight? And where will your training take place?
KJ: I am going to stay in Vegas, I am doing everything here and I am working hard. I am one of those guys that is always in the gym. Then when I have a fight I step up my training and just do what I always do. I feel very good right now.
RC: Now that you got your shot to showcase your talent on such a high profile fight, do you feel any added pressure to look extremely impressive to back up all the calling out you did in the past?
KJ: I don't feel any pressure, a fight is a fight and at the same time you don't want to underestimate anyone. I already made a mistake like that before, I was beating a guy (Manuel Gomez) started playing and it turned out to be really bad. Now I know I have to respect every fighter no matter who I am fighting because it takes a punch, it jus takes one punch to change everything. You have to approach every fight in the same way. Now I get prepared, condition myself, and get myself straight for fights.
RC: You sound pretty humble going into this one; do you plan on extended your knockout streak?
KJ: Ooh yeah, I mean I train for twelve rounds and if you get in the ring and you can't take it then ooh well…any of my punches can be a knockout punch. When I start hitting you and you feel it, it is up to the fighter to decide if he wants to go through with all the punishment. I am not going in there saying I am going to knock him out, I am going to fight him, and I am going to box him and at the same time I am going to punch him hard. When my punches start getting to him though, I know he is going to back up. Watch and see.
CLICK HERE FOR MORE OF THIS EXCLUSIVE INTERVIEW
Send questions and comments to: rayocampbelljr@hotmail.com