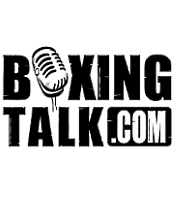 British light middleweight champion Jamie Moore may have to wait until September before he can defend his title against Matthew Macklin because of a shortage of television dates in soccer-crazy Britain during the World Cup. The pair were originally scheduled to meet in May until a shoulder injury forced Moore out. However, the British champion has now resumed full training and is desperate to get the highly touted Macklin in the ring.
"It doesn't bother me that Macklin's been getting all this attention, or that some make him favourite to beat me. It's all helping towards motivating me to do an impressive number on him and to enhance my reputation in the process. After I've beaten him I'm going to have to apologize to SKY TV, in particular to commentator Ian Darke, for beating up their golden boy. I think Darke wears a Matthew Macklin t-shirt underneath his shirt and tie," began Moore.
Macklin comes from Birmingham, England but is of Irish descent and is proving to be an attraction on both sides of the Atlantic. The 24-year-old, 17-1 with 13 KOs, is currently on a five-fight knockout streak which has seen him pick up two wins Stateside, prompting Macklin to be linked to an all-Irish showdown with New York prospect John Duddy.
"Macklin looks good but he's never competed anywhere near my level. The people he's been beating in America haven't been up to much. Lets see how he copes when someone's hitting him back. Everyone was speaking about Macklin early on in his career but he's still got it all to prove," reasoned Moore.
But the Salford southpaw is prepared to concede that Macklin's qualities have clearly been in evidence of late. "He's strong and a good puncher, particularly to the body. But I know his style inside out. Don't forget that from the age of 15, I spent a long time inside Billy Graham's gym (Graham now trains Macklin as well as Ricky Hatton). I'm used to bigger men trying to pound my body so I'm going to be ready. To be honest I'm surprised that Billy has allowed Macklin to take this fight. He must be really confident in his ability."
As a celebrated amateur, big things were expected of Macklin when he turned professional in November 2001. But following nine routine wins his progress was surprisingly checked by Andrew Facey who narrowly beat Macklin on points (96-95) back in 2003 to claim the vacant English light-middleweight title. Macklin put the first loss of his career down to inexperience and his switch-hitting opponent's awkwardness. Facey's victory was enough to earn him a surprise shot at Moore's British title just 16 days later. But another upset didn't happen as an unrepentant Moore floored Facey five times en route to a seventh-round stoppage.
"I think that shows the difference in class between me and Macklin. Facey can be awkward to an extent in the sense that he throws weird punches from different angles, but you've just not got to get caught by them and get off with your own shots. No one knows how Macklin is going to cope when he's put under intense pressure. People have been commenting on how strong Macklin looks but I believe I'm going to be stronger than him," said Moore.
As Macklin embarked on a re-building program, Moore has had to do some rebuilding of his own after experiencing back-to-back losses in defenses of his Commonwealth and British crowns respectively against Ossie Duran and Michael Jones in 2004. But last July, Moore's career was back on track after he regained the British title to become the first boxer from Salford to own a Lonsdale belt outright by defeating Jones in their rubbermatch. However, in what was officially named as Britain's domestic fight of the year, Moore's career hung in the balance when he was dropped twice in round three before he battled back to floor Jones twice in the fifth and once more in the sixth to seal a remarkable comeback.
"I know I made hard work of it but there was a lot of emotion surrounding that fight for me. My Nanna had been in intensive care for 11 weeks and died two days before the fight. And five weeks earlier my little boy Mikey was born. On top of that, because of the controversy of the second fight with Jones (in which Moore was disqualified for hitting Jones after referee Dave Parris shouted "stop boxing" following an initial low blow by Moore) I really wanted to go in there and bash him up. I felt I was taking over until I was caught with a great left hook when I was trying to land my own left uppercut," Moore admitted.
"Jones was a lot stronger this time and when he put me down my career was definitely on the line. I'm convinced though that my Nanna helped me through it. I was able to come back so strongly in that third round that by the end of it I was close to knocking Jones out! Macklin's never been in that kind of situation before where he's had to dig deep. He's only completed ten rounds once and six rounds twice," he added.
Putting breathtaking excitement and bravery aside, Moore's struggle against a man who he had widely outpointed over two years ago to capture the British and Commonwealth titles raises question marks as to whether his best days are behind him.
"I don't think so. I'm still only 27 and my trainer Oliver Harrison thinks I'm getting better and that I'm coming into my prime. The next three years are crucial ones for me. Ideally I'd like to retire when I'm 30 while I've still got my marbles intact," came the emphatic reply.
With that in mind, having being restricted to a solitary British title defence and an eight-round tune-up Moore has experienced something of a wasted year.
"Its been very frustrating. I've been looking to move beyond British title level since the end of 2004. But after regaining the title against Jones I was persuaded to make another defence and earn some money against David Walker (won TKO4, September 2005) while awaiting further opportunities. But since then I've only boxed an eight-rounder in Dagenham (won TKO3 Vladimir Borovski in January)," acknowledged Moore.
"We looked into fighting Sergio Martinez (who outclassed former Commonwealth and IBO champion Richard Williams) but the fight couldn't be made. The Martinez fight was one I fancied. Most people don't want to fight him because he's a clever southpaw but as a fellow southpaw myself his style wouldn't bother me and I was confident I could beat him."
Becoming increasingly eager to maintain his career's momentum, Moore turned his attention towards making an impact in America but has experienced yet more frustration.
"I was supposed to fight JC Candelo in America in January but he decided to go in with Teddy Reid instead. After they boxed a draw we tried to make a fight with Reid afterwards which SKY were initially interested in televising. But when Macklin was made mandatory challenger for my British title SKY insisted that they now wanted me to box Macklin so the Reid fight had to be postponed," revealed Jamie.
After several false starts, Moore will finally hope to realise his ambitions should he prevail against Macklin.
"I'd like to fight for the European title or someone in the top 15 in the world. My goal is to fight for a major world title. My team have previously approached Kassim Ouma but he wouldn't take the fight. I don't know if that's due to promotional reasons or whether it was because I was unknown to him. One of my dreams is to challenge for the WBC belt. Oscar De La Hoya isn't going to be around for ever and the division is wide open."
Send questions and comments to: benjcarey@yahoo.co.uk