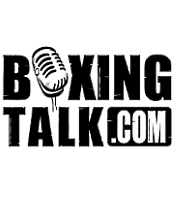 At the age of 36, James is a 16-year pro. He has won 14 fights in a row dating back to June, 1997, but his two recent wins against former four-time heavyweight world champion Evander Holyfield and IBF cruiserweight world champion Vassilliy Jirov in 2003 were among the biggest of his career and earned James the award of "2003 Fighter of the Year" by The Ring Magazine and USA Today.
Slated to fight on February 7th of this year against Jameel McCline, James ruptured his achilles on January 25th putting him on the shelf until his return, now scheduled for September 23 at the Pechanga Resort & Casino, in Temecula, California and to be broadcast live on The Best Damn Sports Show Period. 
"The James Toney train was moving very fast with the impressive performances he had prior to the injury.  He was considered a real threat to carry the load of the division on his big broad shoulders" stated promoter Dan Goossen.  "He is the mandatory to Lamon Brewster, the WBO heavyweight champion. However, it does not end with that because the crushing victory that we anticipate from him will put him atop the heavyweight division. That includes (Vitali) Klitschko, Byrd, and Tyson. I don't care who it is, this victory will make James Toney THE BEST DAMN HEAVYWEIGHT PERIOD!"
James said, "I appreciate all the year-end honors I've been getting, and it makes me very happy. But I'm just starting out."
Regarding his opponent Rydell Booker, he said, "People think it is going to be difficult for me because I'm coming off a year of inactivity and the injury, but it's going to be an easy fight. This is a stepping-stone fight for me on my way to winning the heavyweight world title. I'm no runner and I'm not a boxer. I'm a fighter. I hunt people. Trust me, I'm going to knock him out.
"I see this fight like that scene in the 'Rocky' movie where he is hitting that slab of meat. That is what I will be doing against Booker - hitting and treating him like a piece of meat. I don't want to take anything away from Booker, but he has never faced anybody like me. He is going to need a heart transplant before it is over. This is a great opponent for me to showcase my power and skills. It is going to be a good, bloody fight, but there can only be one winner and that winner is me."
James was one of the biggest names in boxing in the early 1990's and considered one of the best "Pound for Pound." He beat many of the top fighters at 160 and 168 pounds.
``I'm gonna show some real boxing skills,'' Toney said recently as he dug into a piece of broiled chicken in a crowded restaurant. ``I'm ready, I'm loving boxing. The maturity is there. It's like a new James Toney.
``I waited a long time for this. Now it's time to cause some hell -- but in a good way.''
Toney, born on Aug. 24, 1968 and raised on the perilous streets of East Grand Rapids, Mich., has been causing hell -- one way or another -- for a long time.
An outstanding all-around athlete, he was a good-enough football player to receive scholarship offers from Michigan State and Western Michigan. However, he tarnished his image in football circles after he punched a loud mouth named Deion Sanders at a training camp. Clearly, his future lay in boxing.
Toney turned professional at 20 and quickly built a reputation as a highly skilled, big-punching terror. In 2 1/2 years, he had compiled a record of 25-0-1 (with 18 knockouts) to earn a shot at the IBF middleweight belt worn by the undefeated and immensely respected Michael Nunn.
The challenger fell behind on the cards but hunted down the quick-footed Nunn until he finally bagged his prey in the 11th round to win the championship at only 22.
Toney, who won the super middleweight crown less than two years later, went on to become one of the most active champions in the game and claim a place on everyone's list of best fighters pound for pound. Among his victims: Mike McCallum, Charles Williams, Tim Littles, Iran Barkley, Reggie Johnson and Merqui Sosa, an impressive list few fighters can match.
Toney could do no wrong. And then, like so many fighters, he lost focus.
A deal was reached to fight undefeated Olympian Roy Jones Jr. on Nov. 18, 1994, in     Las Vegas. However, well before the fight, it was clear that Toney was in trouble even though he was favored to win.
Six weeks before the scheduled meeting, Toney weighed 212 pounds -- 44 pounds over the 168-pound weight limit. Four days before the fight, he still had 18 pounds to go. And while he somehow reached the limit, the weak, dehydrated fighter who stepped into the ring in no way resembled the James Toney who had devastated so many opponents.
Jones, on the move for 12 rounds, ultimately outboxed the champion to win the championship and hand Toney his first defeat.
``Everyone said, `James, pull out of the fight,' '' said Toney, referring to the days leading up to the fight. ``I said, `It doesn't matter. I'll get this guy.' Everyone said, `Postpone it. We ain't in shape.'
``And as soon as the bell rang, it became a track meet. I wasn't in shape but he couldn't knock me out. If he was the best fighter in the world, as people think, he should've knocked me out.''
Toney's once-shimmering career was suddenly in disarray. And he shouldn't have been surprised.
He ate all day and drank all night. No longer was he the proverbial gym rat who worked day and night to reach the pinnacle of his sport, erroneously believing that he could beat the world's best fighters on natural ability alone.
On top of that, his personal life had soured. A split with manager Jackie Kallen, a
messy divorce and a civil suit filed against his mother had made him miserable.
In the summer of 1997, Toney withdrew.
``Everyone said, `You're gonna do this, you're gonna do that,' '' Toney said. ``They never asked, `What does James want? How is his health?' Even though I'm a man, I always   tried to make everyone happy but myself''
So what did Toney do? Made himself happy, eating and drinking to his heart's content until he'd ballooned to 275 pounds. He didn't fight for almost two years and didn't miss it.
``It got to the point that I didn't even watch any fights, didn't even look at a (boxing) magazine,'' he said. ``I didn't care. ... I was enjoying life, having a jolly-good time.''
That might've been the end of James Toney the fighter -- if it weren't for his profound devotion to his five children.
However, after more than two years away from the sport, all he needed was a whiff of a gym and he knew he had to get back to his first love.
That and a television commentator inspired him to give boxing another try. `One day I was watching some fight,'' he said. ``A guy was talking about the best fighters, the fighters with the best skills, and they didn't mention my name. They talked about Roy Jones like he was the greatest thing since sliced cheese. He does everything wrong in the sport of boxing. He has no skills.
'When I was younger, I fought the best fighters out there. I didn't fight them when they were old; I fought them when they were in their prime, all the best guys in the division. And I stopped them.''
This time, Toney would surround himself with people whom he believed had his best interest at heart.
He works with Hall of Fame trainer Freddie Roach. His managers include assistant trainer and confidante John Arthur and attorney's Nick Khan and Keith Davidson.  And his promoter is his old friend Dan Goossen of Goossen Tutor.
And he fully understands that this is his chance to realize his full potential and dreams in a heavyweight's body. He's smarter, he's more mature and he's stronger than ever -- both physically and mentally.
The ingredients, including his somewhat obsessive workout regimen, have resulted  in success both outside and inside the ring. Outside, he landed the part of Joe Frazier in the film ``Ali.'' Inside, he's 9-0 (with six knockouts) in his comeback.
Now, it seems, all he must do is stay the course and he'll regain his place among the most-respected fighters ever to lace up the gloves.
It didn't take a rocket scientist to see that if he got motivated, if he sacrificed, worked hard in the gym, he'd be able to reap the dividends,'' Goossen said. ``Obviously, he's still a  very talented fighter and has that big name. And now, for whatever reason, James understands what it was that was preventing him from giving his heart and soul to the sport. He knows getting older for him only means getting better.
``The stars are aligned perfectly. I not only got a fighter with a big name; I got a name fighter who is a real bad ass.''
Achievements
• The Ring Magazine "2003 Fighter of the Year"
• USA Today "2003 Fighter of the Year"
• World championship fights - 10-1-1
• Rated, The Ring #3, WBC #1, WBA #2, IBF #3, WBO #3
• Former IBF cruiserweight world champion
• Former IBF super middleweight world champion, 3 successful defenses
• Former IBF middleweight world champion, 6 successful defenses
• Former USBA light heavyweight champion
• The Ring Magazine "1991 Fighter of the Year"