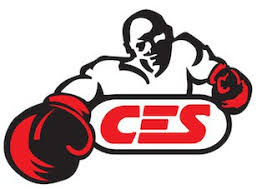 The day after her loss to Miranda Reyes in June, Jaime "Hurricane" Clampitt was back in the gym already thinking about the next opportunity. And yet there was still some hesitation. Was she still good enough to compete at a high level? Had age finally caught up to her? Clampitt, age 46, knew if she was going to continue her comeback and earn a shot at notoriety among the sport's elite fighters, she'd have to make a few adjustments. And with Saturday's showdown against Taynna Cardoso (5-2) on the front burner, Clampitt (23-6-2, 7 KOs) is excited to apply what she learned during training camp in the main event of the CES Boxing show at Rhode Island's newly-renovated Historic Park Theatre & Event Center.
"I was clearly not happy with my last performance," said Clampitt, who dropped a unanimous decision to the 21-year-old Reyes in what was only her sixth loss as a pro. "I could have ended [my career] there and it would have been fine, but I would've regretted it later. I needed to step back and look at things."
With a husband, a 14-year-old daughter, and a 10-year-old son at home, Clampitt acknowledged it's harder than ever to dedicate as much time – if not more – to boxing as she could earlier in her career. She also acknowledged that her last camp wasn't her best. Sparring was minimal and she continued to deal with nagging injuries that first began to pop up when she initially launched her comeback in June of 2021.
This camp was much different, highlighted by two key additions to her team – a physical therapist and a sports psychologist. The former helped Clampitt deal with the rigors of camp and the physical toll training for a fight takes on her body. The latter helped her process her emotions and deal with the mental aspect of the sport, something she admits she never really paid attention to during the early stages of her career. "I just wrapped up my last pad work session of camp and I feel amazing. Nothing hurts," Clampitt said. "Now it's up to me on Saturday.
"We did things differently this time. I needed to look outside the box a little bit. The physical therapist and sports psychologist have been a huge game-changer, not only in the gym but outside the gym. I'm looking at things differently. I used to be so hung up on my age, now I realize it doesn't matter."
While physical therapy helped heal wounds absorbed from rigorous training and years of pushing her body to the limit, the psychological element brought Clampitt some much-needed piece of mind.
"The first question my sports psychologist asked me was, 'How often do you work on your mental game?'" Clampitt said. "I had never really thought much about it before, but the sport is 100 percent mental and 100 percent physical.
"It's been so different for me going into this because I worked on that equally as much during this camp as I worked on my physical game. I'm excited to put it to work."
Clampitt also got much better sparring this time around after admitting "it was like pulling teeth" to get quality work for her last camp. To prepare for Cardoso, she worked alongside CES roster mate Stevie Jane Coleman and even squeezed in a few rounds with current undisputed lightweight world champion Katie Taylor.
The motivation to continue hasn't waned, even though Clampitt admits there was some doubt after the loss to Miranda. The ever-changing landscape in female boxing – from the life-changing paydays to the exposure on major networks – brought her out of retirement two years ago and it's what keeps her active as ever at 46 years old. "I really didn't think I was ever going to fight again, but to see how the sport has evolved is excited," Clampitt said. "My era took it a certain level, but this new class has taken it to a whole other level and our generation never had the chance to experience that."
[CES Boxing president] Jimmy [Burchfield] was one of the first promoters to put women on major fight cards. If it weren't for people like him, I don't know how far this sport would've gone. I want to see where I fit in with these women."
***
Saturday's shaow will also features unbeaten super featherweight Alejandro Paulino in a six rounder against Derrick Murray, highlighting a full day of boxing that also features the Jimmy Burchfield Classic Invitational VII matinee amateur boxing showcase. (The two shows are separate admission events with tickets for available online at CESFights.com or TheParkRI.com.)
Fighting for the first time under the CES banner, newly-signed, undefeated junior middleweight Anthony Velazquez (11-0, 10 KOs) of Springfield, MA, faces hard-charging Brazilian Rodrigo Lopes Rodrigues (8-4, 7 KOs) in a six-round bout.
Also, Cranston's own Gary Balletto III (3-0, 2 KOs) steps back into the ring against 23-year-old Marlborough, MA, native Raphael Torres (2-0, 2 KOs) with both fighters putting their unbeaten records on the line in a six-round cruiserweight bout.
Johnston, RI, super middleweight James Maner (2-0, 2 KOs) aims for his third career win in a four-round bout against debuting Garrett Desilets of Fall River, MA.
Welterweight Jesus Salas (1-1, 1 KO) of New Bedford, MA, makes his CES debut in a four-round bout against Bronx native Jeff Gonzalez (1-0).