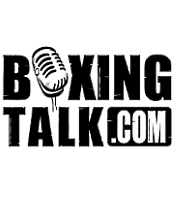 "I think he needs to come back to his father and have his father show him the things he used to do at 135 pounds."
For the first time since his son first donned the gloves of the Sweet Science, Jack Mosley was on the outside looking in as Sugar Shane Mosley's new trainer Joe Goosen fed him mid-round instructions.  However, regardless of the official role being switched and knowing that it was his son in the ring fighting for the titles that current champ Winky Wright took from Shane last March, Jack urged his son on from his ringside seat to implement the knowledge that he had instilled into Shane from the beginning of his boxing career.  Jack Mosley recently spoke with BoxingTalk to reveal what he was yelling from his nearby seat, and his thoughts of his son's and Joe Goosen's performance last week.  Jack leaves no question about who he feels Shane should have in his corner the next time around.
BoxingTalk: Jack, we saw you sitting behind Shane's corner last weekend.  What were your thoughts of his performance against Winky Wright?
Jack Mosley: I thought Shane did a good job.  I just thought he needed to be more consistent from the start.  By that I mean he needed to take charge of the action, dictate the pace of the fight, keep his jab out in front of him, and throw his right hands.  He basically needed to more consistent, more busy, and more constant.
BT: What were you yelling at Shane in between rounds?
JM: I was saying, "Be steady, be steady."  In other words, "stay on top of him."  That does not mean that you go out there and slug or just throw a barrage of punches.  It means that you get in your opponent's face, backing him up, keep you jabs up, keep your feints up, throw right hands, jab him to the body, jab him to the head, and mix it up.  That's what he needed to do in his fight against Winky.
BT: How would you compare Shane's performance last week to his first fight with Winky last March?
JM: I thought he did a better job in this fight.  He was sick in the first fight, but everything Shane knows how to do from his childhood in boxing, he did.  I couldn't understand why he wasn't more constant though.  I haven't seen the fight on tape yet, but I was telling his trainer Joe Goosen that he needed to tell Shane to be more constant and more steady.  He needed to go to the body more.  I don't know if Joe told him that…probably not, but that was still my son in the ring, and I wanted to tell Shane some things that I know he could respond to.
BT: What do you feel of Joe Goosen's performance with Shane?
JM: Well, I don't know because I wasn't in the ring, and I haven't seen the tape, so I don't know what Joe was telling Shane…
BT: But looking at Shane's performance with you in his corner, and his performance with Joe in his corner...
JM: I don't know because I haven't seen the tape yet, so I don't know what Joe did or said to Shane.  Some people said he didn't do anything.  I know I would have told him to throw right hands and left hooks.  Throw a jab to the body, throw a right to the head, do some body shots, throw some combinations, be aggressive, and take charge.
BT: Did you talk to Joe Goosen during Shane's training camp?
JM: No.  The only thing Joe told me was that everything Shane knew how to do, he was just going to remind him how to do those things, because he couldn't really show him anything new.
BT: Do you think Shane should stay with Joe Goosen?
JM: I think he needs to come back to his father and have his father show him the things he used to do at 135 pounds.  That's what he needs to do because I know how to train my son, and I know what he needs if he listens to me.  I think Shane needs to go back to all those things we used to do, and I don't think he'd have any more problems.  I could get his muscles to become more flexible and more pliable, to throw his punches more freely for as long as he wants without his muscles becoming tight.  He could use his footwork like he used to his footwork.  Right now he is just standing in front of people, and not using his footwork.  I would have him put his hands up a lot more, but if he wasn't going to do that then I'd have him be slicker in moving his head.  He just needs to be more constant, and that's what I'd have him do.
BT: What would you recommend for Shane to do next?
JM: You know, I haven't really thought about that.  He should talk with his family about what he should do next, but there are a whole lot of things that he possibly could do that I don't want to talk about that would enhance his career.
BT: Do you think moving back down to welterweight would be best for him?
JM: He could do that.  Shane is still an elite fighter, so if he went down in weight he would just dominate.  I would recommend that whichever weight he fights at next, that he takes a couple easy fights like everybody else does, and gets back in the swing of things before fighting for a championship title again.  Shane is still an elite fighter and can whoop a whole lot of people.
BoxingTalk thanks Mr. Mosley for taking the time to speak with us.  We wish him continued success with both his and his fighters' careers.
CLICK HERE FOR MORE OF THIS EXCLUSIVE INTERVIEW
Send questions and comments to: Fool4Rush@aol.com