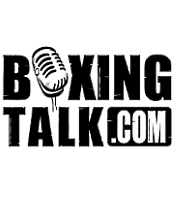 FINAL PRESS CONFERENCE FOR SEPT. 23 BOUT TO BE SHOWN LIVE IN STUDIO ON "THE BEST DAMN SPORTS SHOW PERIOD"
The wait is almost over.  After an eleven-month layoff due to injury, three division world champion and "The Best Damn Heavyweight Period" James "Lights Out" Toney will make his triumphant return to the ring on Thursday, September 23, when he squares off against unbeaten contender Rydell Booker in a bout to be televised live on Fox Sports Net's "Best Damn Sports Show Period." But if you can't wait until Thursday to see the always-compelling Toney in action, tune in to the "Best Damn Sports Show Period" tonight at 8:00pm and 11:00pm, when the hit show will air the final press conference between Toney and Booker, kicking off an unprecedented week of boxing-related content on the BDSSP.
"I know the fight is Thursday, but I don't know if I can wait that long," stated Toney, the current #1 WBC heavyweight contender to champion Vitali Klitschko.  "I've been waiting to step into the ring since January, and everybody knows that I am not a patient man.  It's "Lights Out" for Rydell Booker on September 23." The Toney-Booker card, a high-impact night of boxing presented by Goossen Tutor Promotions, will also feature a featherweight clash between former world champion Wayne "The Pocket Rocket" McCullough against Mike Juarez.  The main event will be televised live on Fox Sports Net's "Best Damn Sports Show Period," beginning at 5pm.
Doors open at 3:30pm and the first bell rings at 4pm.
Tickets for this unforgettable night of boxing, priced at $200, $150, $125, and $75, are available at the Pechanga Box Office, or by calling 877-711-2WIN.