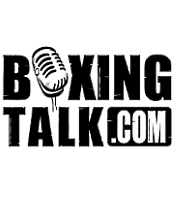 "If Gary Shaw never turned down $6M, he wouldn't have to worry about my $5,000 so much!"
Contender star Ishe Smith contacted Boxingtalk to give us the scoop. "I'm officially turning down the Jesse Brinkley fight. I won't put no numbers out there but it involved me moving up to super middleweight and I was totally insulted by their offer. There might be a report coming out saying the fight is done, but I'm telling you and everyone else through Boxingtalk that the fight is not done. As of now, it's been turned down."
GL: What changes would have to be made to make this September 24 (moved from Sept.1) fight with Brinkley a reality?
IS: "Until I get some people, I mean my attorney is basically friends with them and I don't think he's fighting for me the way he should. Ishe Smith is taking his career into his own hands. Until I know I can fully depend on my attorney and feel comfortable with them when I look them in their eyes. But to ask one of your fighters to move up to super middleweight and not accomodate me. There's question marks around their other fighters, they don't even know if some of their other guys can go twelve rounds. They don't have those questions with me. Do they want to keep me away from Mora? Yes. They don't want me to fight Mora, they didn't even want to show my fight in its full entirity. They never showed Mora out on his feet in the fifth round, they never showed the crowd booing, they never even announced that it was a split decision.
"If they didn't have nothing to do with the decision they should have potrayed the reality of what happened, not made up their own. Put reality out there. Isn't reality Tommy Gallagher saying that Mora wouldn't have been able to come out for round six. One of California's top judges Max DeLuca told me he had the fight for me four rounds to one. And if he says he never talked me, boxing is really crooked. There was no way Sergio Mora won that fight. They should have shown the reality of the controversy behind my fight Mora. You saw they didn't have any sense of reality when it came to Najai Turpin what makes you think anything else about the show was different?
"I don't really care about fighting these guys or their Contender league. All I care about is becomin world champion. I haven't trained for 18 years to be recognized as a contender champ. The hard work is to become world champ and if they don't have that same vision these people should step and let me be.
GL: What did you think about Gary Shaw's $5,000 gift for your second child?
"Maybe if Gary Shaw didn't turn down $6M he wouldn't have to worry about my $5,000 so much. I have no problem of beef with Gary. It's obvious he doesn't like me that much so maybe he should take me off his website and start worrying about some of the great fighters he promotes. I will never disrespect his fighters, but for Gary Shaw to turn down $6M is ridiculous. No one can get what De La Hoya gets, he's the man that brings all the money, he brings all those millions and turning down $6M and going on the record saying it is ridiculous. If I was Winky Wright I'd fire Gary Shaw immediately and get better representation."
Send questions and comments to: gleon@Boxingtalk.net