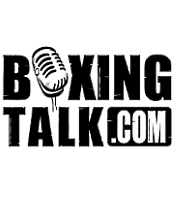 Irish lightweight champion Peter McDonagh has signed a four-fight deal with London promoter Frank Maloney. McDonagh, is based in England but has returned to his native Galway, Ireland for training this week. He is scheduled to meet Belarusians Yuri Romanov on July 14, 2006 in London. The clash is the main support bout  to the Graham Earl vs. Juan Carlos Diaz EBU lightweight showdown at the Sports Centre in Crystal Palace. Romanov is the number one challenger for the EBU crown but if he is beaten, McDonagh will be in line to meet Earl, also promoted by Maloney, if Earl topples Diaz. 
McDonagh had been due to meet Osin Fagan at the National Stadium in Dublin recently but pulled out, claiming a knee injury. However the 28 year old says that the injury is now on the mend and he is looking forward to his first fight under Maloney promotions. He said, "I have signed a four fight deal with Frank Maloney and I intend to do a lot of work on my fitness in Galway in preparation for my meeting with Romanov in London. It was frustrating to have had to pull out of my fight with Fagan because of a knee injury but that's on the mend now and I will be 100% fit for July 14th." 
He added, "I would like to say that without the my backers Patrick Rocca and Mark Cutter that I would not be able to put all my mind to boxing.  We are a number one team, and I will be number one in the world, and all I need behind me now is where I come from, and that is Ireland". 
Commentating on the signing Maloney said that he believes that McDonagh has the potential to go all the way to the top. "I was very impressed with Peter when he fought Michael Gomez in Dublin last January and he has great potential. Peter is a very dedicated professional and he has returned to Galway for training for the next few weeks and he will be in top shape for his fight with Romanov." 
McDonagh was under the spotlight last January after his fight with Gomez in Dublin ended in controversary when Gomez refused to defend himself mid way through the fifth round leaving the ref with no option but to award the contest to McDonagh. The Boxing Union of Ireland then withheld both fighters purses amid claims that the decider had been the subject of a betting coup. But a comprehensive three week investigation by the Boxing Union of Ireland found absolutely no evidence of any wrong doing however and both men were awarded their purses.