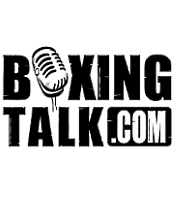 PRESS RELEASE: Heavweight "Magnificent" Mike Mollo (15-0, 9 KOs) has declared himself ready to step up in 2006. Mollo is anticipating a world rating from the WBC, WBO and IBF when those organizations release their updated ratings.  "The heavyweight division is wide open," said the 24-year-old Chicago native.  "With the exception of Lamon Brewster, none of the champions have showed us anything.  They're all old, unpopular and boring.  Maybe they should take the Vitali Klitschko road and retire so some new blood can make the division exciting again."
On November 4th, Mollo scored a sixth round knock out over Rogerio Lobo (37-14, 32 KOs) of Brazil to capture the three vacant regional titles.  Already wildly popular with Chicago fight fans, the handsome and charismatic Mollo used his hard punching, aggressive style to capture the belts before a sold out crowd of "Magnificent" fans.
"Lobo had plenty of experience and was a tough guy who came to fight," Mollo said.  "He showed me a lot, coming to Chicago to fight in front of my hometown fans.  After a few rounds, I had him figured out and was able to finish him off.  Now I'm ready to defend and step up the competition."
Under the guidance of trainer Al Bonanni, Mollo's skills have improved dramatically over the past year. "Al is incredibly knowledgeable," Mollo said.  "He's seen it all. He knows how to train me so that I peak at just the right time. He's changed my diet, improved my fitness and taught me plenty in the ring."
Mollo is the father of a 4-year-old son, Orlando, named after Mollo's late brother. "My son was born nine months to the day of my brother's death from a drug overdose," Mollo explained.  "My brother's death and my son's birth were signs that I had to start living right."
Last year, a mutual acquaintance introduced Mollo to well-known boxing manager Jerry Attardi of A-Team Management.  Attardi has managed the careers of numerous world contenders, including world champions Freddie Pendleton, Sugar Baby Rojas, Uriah Grant and Randall Bailey.  A-Team Management includes a number of Italian American investors who have put their money behind Mollo.
"I'm very grateful to Jerry for having faith in me," Mollo said.  "With the help of Jerry and his partner Michael Giorango, I can dedicate myself to training full time and still take care of my family."  Giorango is a successful real estate developer in Chicago and South Beach, FL.
Next month, Mollo heads back to Round 1 Gym in Del Ray Beach, Forida to prepare for an anticipated February defense of his titles.  "I'm a top-rated fighter now," Mollo said.  "In 2006, I want to fight the best competition and bring some excitement back to the heavyweights.  This is going to be my break out year."