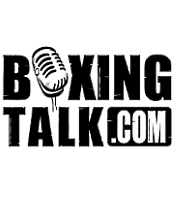 By Raj Sharma
Boxing was a family affair for undefeated Mexican contender Jose Luis "Chelin" Cruz. Chelin's father had been a boxer himself.  At an early age, he began learning the sweet science and soon discovered an aptitude for the sport. "When I was seven years old I started boxing," he recalls. "I started to like it. I saw that I was good. I kept on going." All five sons of the senior Cruz took up boxing but Jose Luis is the only one to pursue the sport as a career.  Hardcore and casual boxing fans alike are familiar with Cruz's next opponent, Sugar Shane Mosley.  Mosley is the Pride of Pomona, California and has excited and entertained for years now, with his special combination of speed, grace, and power. On the  HBO pay-per-view show set for September 17, 2005, Mosley will continue his comeback in the welterweight division against Cruz, who is determined to stop Mosely's return to prominence.  Chelin (Chelin is a nickname given in Mexico to men named Jose Luis) is a Mazatlan native who has compiled an impressive record of 32-0-2 (27 KOs) in relative anonymity.  Now he is ready to test himself at the top level of the sport, and Mosley certainly qualifies.  Boxingtalk rates Cruz at #24, compared to #3 for Mosley.
He has long held a dream of becoming a world champion and competing against the best. Some of his boxing heroes are Ruben Olivares, Pipino Cuevas, and Julio Cesar Chavez. Initially campaigning in his native Mexico, the fighter's professional career got off to an impressive start in 1996 at the age of 19. Chelin knocked out his first six opponents, none of them able to make it to the fourth round. In his seventh bout, he would be forced to go the full eight rounds in outpointing Agustin Gurrola. "That was a good experience. It [knowing that you can go the distance]  makes you stronger for the next fight. I know my limits so I can train harder." 
The knockout streak resumed with his next fight. From May 1997 to July 1999, thirteen consecutive opponents would fail to hear the final bell when facing Chelin. In his next bout, Cruz decisioned Juan Carlos Sanchez to win a regional welterweight title. The fighter's record stood at 21-0 with 19 knockouts. 
Another title opportunity awaited Chelin in his next bout, as he was matched against veteran Marco Antonio Lizarraga for the Mexican welterweight title. Cruz would win a unanimous decision over the 49-9-1 Lizarraga in Mazatlan, and winning national honors was a source of pride for the young fighter. "I felt motivated and honored. I started from the bottom. I'm working the way up top by myself. That motivated me to be a better fighter." 
Chelin made his American debut in his next bout, stopping 36-2 Leonard Townsend in nine rounds. He returned to Mexico and made three successful defenses of his national title, including a win on points over former WBC champion Jorge Vaca in Guadalajara. The streaking fighter was matched next against Carlos Baldomir of Argentina. Although Cruz knocked down Baldomir during the fight, the Argentine veteran did well enough to earn a draw. "I felt that I lost that fight" Chelin says candidly, "I underestimated the other fighter. That's what I learned, not to underestimate. I thought that the fighter would not get up when I knocked him down." When Cruz was complimented on his honesty, he responded modestly. "In this sport you should be honest and humble" he explains, "that's how you should be in life, honest and humble. That helps you in this sport. I'm one of those fighters that learns from his mistakes". He learned enough to win four of his next five fights by knockout, the only blemish on his record being another draw against Lino Perez Jr. Then he got the call to face Mosley. 
Impressive record notwithstanding, Mosley is a huge step up in class for the intelligent, well-spoken Mexican fighter. Chelin is not in awe of his opponent however, and readily accepted the challenge when the opportunity presented itself. "When they offered me the opportunity to fight Mosley, I got it right away. I'm ready right now. I'm thinking that I'm going to win." The main event that night will be the junior lightweight world title fight between Marco Antonio Barrera and Robbie Peden. 
How do you prepare for a Mosley? Shane appears to be concentrating on boxing more and being less flat footed these days, as evidenced by his last fight against David Estrada. What kind of strategy do you work on when training for an opponent who is so versatile? "Talking about strategies won't do any good right now. What we want to do is focus on the fight round by round", he says. "I'm aware of Mosley. I'm training hard. I'm fighting every single day". A victory on September 17th will bring him one step closer to his childhood dream. 
Jose Luis Cruz thanked God first, and then thanked his sparring partners, all of Mexico (especially Mazatlan), and his trainer, Samuel Gomez.  
Boxingtalk would like to thank Jesus Carillo for his excellent job as an interpreter. 
Send questions and comments to: desiquietman@yahoo.com