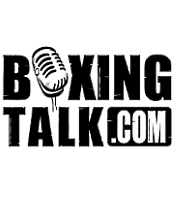 Boxingtalk interviewed boxing trainer Tom Yankello, who says that a deal to match heavyweight contender Calvin Brock against Zuri Lawrence is just about a done deal. This fight will take place on Feb 25th on the Shane Mosley-Fernando Vargas undercard. Lawrence is coming off a career-best win over Jameel McCline. Yankello also talks to us about an upcoming junior lightweight fight between one his of his proteges, Monty "Mesa" Clay (18-0 with 12 KOs), and Shamir Reyes (18-4-2 with 7 KOs). Yankello also has heavyweight Brian Minto in his stable, and he touches on his future as well.
BT - Tom let's talk about Calvin Brock, can you bring us up to speed on what Main Events is planning next for him?
TY - Calvin right now is supposed to fight Feb 25th on the Shane Mosley vs Fernando Vargas card as the Co-Feature. It looks like right now his opponent will be Zuri Lawrence... from what I heard, it's a go. I am supposed to talk to him again this weekend, but it looks real good.
BT - Calvin just missed a title shot against Vitali Klitschko.... that must have been frustrating to get so close and then for it to fall through.
TY - We were looking forward to fighting Klitschko in September or October, but Don King and the WBC had their say and it didn't happen. I really think we got lost in the loop there for a second. We are looking forward to fighting Zuri Lawrence, and then to fight someone for a title eliminator. The IBF has Calvin as #3, Ray Austin at #2, and if Wladimir fights [a champion] anybody like Byrd, or Brewster it would eliminate him from the #1 spot, and move Calvin and Ray Austin up. Hopefully that would make it a Brock/Austin eliminator fight, but again this is boxing and anything can happen. After Zuri, we are looking at maybe 2 more fights, and then a title fight.
BT -  Tom, let's move on and talk about Brian Minto. Brian looked impressive in his last T.V. fight against Vincent Maddalone. Since then, Brian knocked out Forrest Neal in two rounds.
TY - Brian is making huge strides, he is a lot better than people think he is. I expect a lot of surprises out of Brian. Brian fights Troy Weida (44-20-2) on December 30th in Chester, West Virginia at The Mountaineer Racetrack. We are not taking this guy lightly, he can punch. Brian trains like he's training for a world title every time he's in the gym. We are looking to fight Brian again in January 27th in Atlantic City on a pay-per-view Card. No opponent has been named yet, but it's going to be either for a NABO or WBO Latin Title. Any of those titles would [hopefully] get Brian Minto ranked in the top 10 in the WBO.
BT - Tom you also have this pit bull named Monty "Mesa" Clay, he is going for a [minor] title shot as well.
TY - Absolutely. Monty "Mesa" Clay will be fighting Shamir Reyes, and I remember this guy Shamir from the amateur days. Shamir was a great amateur, he was the U.S. National Champ back in either 96 or 97. Shamir has probably fought the better opposition, this is Monty's first real step up. Monty has stepped up his game into a world class level, he can fight.
BT - Tell us more about this kid Tom, what do you like about him?
TY - I think he's the kind of guy the people want to see fight, a people's champion. He's got ability, he comes at you full force, he comes right after you. Monty is compared to Julio Cesar Chavez, and Aaron Prior. Monty physically without a doubt is the toughest fighter I have, you have to hit him with a 2x4 to stop him Brad. Monty throws a lot of punches, but he also can box. Monty can use his jab, and make things happen on the outside, and he's elusive. I have had him back from when he was an amateur. I have never seen him hurt, nobody has ever put a dent in his chin.
BT -  Tom who else do you have coming up that you would like to talk about?
TY -  I got this kid Verquan Kimbrough, he's a 5 time National Champion as an amateur. Verquan knocked his last opponent out in the first round, he's definitely made strides in the right direction. Verquan is a Featherweight, he's 14-0 with 7 KOs, look out for him.
Send questions and comments to: bradcooney1@bellsouth.net