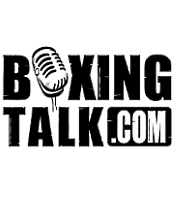 By Ray O. Campbell Jr.
RC: How did training go with Kassim for his first attempt at a world title? [Ouma bids for Verno Phillips' IBF junior middleweight title on Saturday].
TW: Good, he is in good shape, we are training hard man. We trained through the hurricane and all that stuff. He boxed a lot up north in Philly, he boxed here in Florida.  Up there in Philly, he was getting good boxing. We were going over hitting the pads, smarting up things, intelligent things, a little more boxing and stuff like that.
RC: Who are some of the fighters Kassim sparred with in preparation for this fight?
TW: He worked with these Russian guys, he worked with Yusef Mack 16-0-2(10) one time, he worked with Terrance Cauthen 26-2 [who just was defeated last week].  You know we had a variety. We worked with a lot of other fighters also.
RC: Why don't you give us your thoughts on Verno Phillips, Kassim's opponent this weekend?
TW: I watched the last fight with him and Kassim [in 2001 which Ouma won by ten-round decision], and he made the excuse about not having enough time to prepare, when Kassim was the one that didn't really have but ten days to get ready. Verno knew he was fighting, but the thing is we have Me, Johnny Bumpus, and Fred (Muteweta) putting our heads together because we want to win this title. Kassim is in shape and he is coming to take his title. We got a good team, we got experience and he is a determined dude. All he needed was a little bit more help and now he is there. With all three of us putting our team work together we are doing it as team, and we got him feeling comfortable about what is going on, it's a dream team. All three of us have input in it, and Kassim is very happy about that. We all worked hard and he deserves to win the championship. Kassim got hurt and Verno Phillips got the title but it is his time and he was going to take it then and he is going to take it now. So he has tunnel vision, he is ready and he is ready to fight Saturday.
RC: Even though the first fight took place back in 2001 and Kassim has improved his style since then, has the first fight played a big factor in preparing for this weekends fight?
TW: I watched it and seen some things that I know I could bring to the table, I am an expert at defense, and expert at a whole lot of different things. I went to Wimberley stadium with 52,000 people in it and knocked out Frank Bruno so I am not panicking. So I know how to get a fighter ready for a championship. I had to go in that stadium with 52,000 people throwing chairs and throwing stuff at us, so I know what to say and I know what to do because I been in that situation. I went through a lot of this stuff already, so I know what tools it takes, so all we had to do is apply them to Kassim. So he is prepared, it isn't going to be a quiet corner and we are going to make some noise, we are going to show it out how it is suppose to be done. I am not going to give away what we are going to do and not everybody in the boxing game keeps their hands up. So as long as he keeps his hands up, we are not going to say what he is going to do but it is going to be different from the first fight and you will see. If they think they can figure him out this time….they are not going to be able to figure him out. We got some good new stuff, you saw a little bit of it with the J.C. Candelo fight, but in that fight we only had a short period of time to work with him but now we are going to bring it all to the table.
I know Verno Phillips is going to bring it on, but we are ready. Kassim is destined to win, he has to. He has too much in front of him; this fight can help him help a lot of people out, he has a whole nation out there where he comes from and a whole lot of people behind him. And maybe when he wins he might be able to change the views of his own country with the way things are going. He loves his country and he wishes he can go back, so he has a whole lot of things that he has to look forward to when he wins this fight. So you know we are coming to fight, he is coming to try and make it better for everybody that is involved. I don't know what Verno Phillips is thinking, and I am not going to let our fight plan out, but it is going to be simple cut and clean.
RC: How long have you been working with Kassim and how did the training relationship between the two of you come about?
TW: When I was fighting his manager (Tom Moran) had a part to play in helping me financially be stable the latter part of my career. So when I came down here I met him and we kicked it off pretty well. He came to the gym and shined it up a little bit, you know when people come in it is pretty quiet, but when he came in he was shaking everybody's hands, and I saw that. Then from then on we were cool. He would come up to my room, we chopped wood together, we ran a couple times and he would always come after the gym. We use to hang out after the gym and all of that, he was cool with Zab (Judah) and all of them but we were real tight, I am old enough to be his father. And that is what led him to this now, he knew that I could help but you know you have to take it in stride and he had to take his time. At that point I really wasn't interested trying to help him because I had a lot of things to do, but it was a chance that I had and they suggested that I work with him a little and several other people and when I did, it showed a little difference, and now I am just an added addition onto the training team. But regardless of who I am, we all are a team and that is the way I think it has to be. I brought a lot of things to the table and hopefully we can see on October the 2nd it will help. In the Candelo fight he showed a little bit of it, and they said that it showed, and I felt good about that 
RC: Other than defensive what else do you feel you bring to the table for Kassim in this camp?
TW: Al the slick stuff that Slim Jim Robinson showed me, but it takes time. You know getting out of the way of punches, you can't throw the over hand left, the over hand right is a little bit different. I just added a little bit, he was already winning fights; he already had a good record I just added on a little bit that is all. And I think it would make a difference in him going to the next level. Johnny has been training him all of these years and they have been loyal to each other, and Now Fred who is another brother from Uganda, one of his original trainers. You got to go to different levels. Now is the level where they need somebody else to come in and show different things.
That is what happen when I went to England, nobody couldn't teach Clinton Woods or take him to another level. The second time I wasn't in his corner when he fought Glengoffe (Johnson), but the first time when he fought him I was in his corner and I felt he won. It was a close fight and ended up being a draw. They are going to see exactly what I can do, I am just putting a little bit here and a little bit there and they know that I am coming. But the  main thing is that Kassim feels good about the changes that has been happening, and all together we are going to win this fight. Everybody already likes the way he fights, he was getting hit a lot but he is not getting hit anymore or rather as much as he was before. There was a couple of things he needed to do that make him that next level guy, he is there now. He even admitted it on T.V. he said that me and Johnny took him to the next level and he sees the change and feels the change.
He isn't going to be the same like they think he is. If they don't know how to fight a southpaw they are in trouble. If all they are going to do is try and throw the right hand they are in trouble. We got something for him.
RC: You mentioned you bring a lot of things to the table for Kassim, and being a former two time world champion you have experienced first hand what it is like stepping into a title fight. Other than training and working on stuff in the gym what type of advice do you give him going into a fight like this?
TW: You know what the only thing I can do is let him know about some of the things I went though. He is already a warrior, and all I have to do is direct him a little bit. He is going to go into battle on his own, he is tough, and I've been there before the only thing that I am not going to show is that I am nervous. I am going to feel like I am going in to fight and swing punches too. When I walk down that isle with him I feel like I am getting ready to throw blows and that I am going to feel it like he feels it and it is automatic and I can't help it.
The other day he was hitting the pads I was telling him "A yo man, he can't beat you" and I felt like throwing punches. That is some of the type of energy he needs, and that is what I do. Look here Verno can't beat him, which is our attitude. Kassim has to do the fighting so that is the bottom line. I can say what I want to say because I want him to win, but I know that he is going to win.
RC: After training for the first fight in which he had to pull out due to a freak injury, do you see any extra added hunger in Kassim this time around being that he missed his first opportunity?
TW: Yeah, you know the man took his opportunity, and over injury. He beat him once before and that slowed him down, because he wanted to go onto the next level after that. He wasn't playing, he was coming to fight that time but he hurt his back, but now it is just a matter of time, that's all, he is in shape, and you know he throws more punches than everybody in boxing. All I got to do is slow the pace down just a wee tiny bit for power, and somebody is in trouble. Just a wee bit, not no whole lot, not no half, not a quarter just a tiny bit and let them punches land right, and somebody getting hurt.
RC: Tim in your opinion is this fight going the distance?
TW: (Short Sigh) we don't want it to, but we are going to beat him down. I hope that if it goes down to the wire that the judges are fair. Because I don't know who can possibly dislike Kassim. I just hope that if it does go to a decision………. he is a great man, he has got a great story, he tried hard and I just hope that when the end of the fight comes the decision is right. I don't see how anybody can be upset with this guy because he is such a nice guy.
RC: Are you training full time now trying to build up a stable of fighters? And what made you decide to want to do so?
TW: Yeah I have been doing it. Listen man they got a lot of trainers out there and I can prove it. I auditioned for the contenders, and I thought that was a reality show, I thought they wanted real things. They picked Tommy Gallagher and somebody else. But you know I was the guy for the job, I am not knocking their show, but they say they want reality? Umm I don't think so!  I have fought, I fought world champions, I am a two time champion and have never been cut. I auditioned for the job and for some reason they didn't give me the job, but if they want reality I can give it to them, if they want somebody to act just pick them other guys. So I didn't really understand what the basis on the show was, I am confused because I thought they wanted the real thing. I tried out in Philly, talked to the producers, and went down there and did a good job the whole weekend. I was tying gloves showing that I know I am good trainer, tying gloves on my own time I went down there and helped them with the weekend,. I must have tied 300 gloves and greased the guys up, show them things, and then they never called me. But they put somebody in there that never fought, I mean he is my friend but I don't think he ever fought
So I said this is not reality, because I experienced all of these things. I was in training camps. We shared secrets and things with guys like Muhammad Ali, I have been there before. Why would they not want Tim Witherspoon in a reality show to give the people reality instead of somebody who never……and I hate to be like a player hater but somebody player hated on me, somebody must have told them something negative. I am the ideal guy for the job, good personality, I get along with everybody and I have no enemies.
They are a lot of trainers out there that I remember use to run stories downing managers.  They're guys that use to hate Don King and work for him right now. Boxing is like…man some of these guys was carrying somebody bucket and now he is training somebody. So the reason why I am training, and I'm recruiting and I am telling guys keeping them in the right direction. I have a son than won the state of Pennsylvania he is six foot 130lbs and I am not going to let nothing go wrong with him or anyone I work win.
I know how to teach defense and I know how to do the slick stuff, like I said I have never been cut. I had two swollen eyes. Carl "The Truth" (Williams) and Frank Bruno other than that I have never been cut. Some of these guys are loyal and that is what you are suppose to have, but when is the time going to come when you are going to think about the fighter. Some people are hurting the fighter when you don't let someone else come in and help you. You never fought but you still want to act like you did because you are loyal to the promoter, some of them should step a side and let somebody help this man be able to talk to his people when he retires from boxing. I'm serious man, that is why I am want to stay in this training thing and make sure they get some of my knowledge. I want to train like 20 guys and teach them a lot of stuff that I know Slim Jim (Robinson) taught me so they can spread their knowledge. We don't have a lot of good trainers and people are getting fooled by the reality of a lot of things that are going on in this boxing game. I am just sitting back listening, watching, and saying to myself "Wow how do they let them do this" Certain guys stay showing, and demonstrating on T.V. and I am saying "Aww this is ridiculous" remember I hate to blow your heads off but remember I started back with Muhammad Ali, Matthew Saad Muhammad and them guys, and the last of the old trainers. Slim Jim is 80 years old, he is one of the last old trainers and I was fortunate enough to get that last knowledge, and a lot of other people didn't get it. I got that last bit of knowledge from one of the last good trainers that was left in Philly.
They are some trainers and I am not going to say their names……. Buddy (McGirt), Freddie Roach and Ronnie Shields them they are good guys and it shows because they are getting all of the business. I am taking over and I can prove it, it just needs to break. They are some other good guys out there that I didn't mention and I am not player hating but watch how I come up.
RC: So can we expect to see you working with any other big names in the near future besides Kassim Ouma?
TW: Danny Williams maybe, that is no definite or anything like that. Chad Witherspoon, my son and people around England, Clinton Wood and a few other fighters. I am just getting on the scene, I have only been doing it two years. Kassim is the first taste of what people are going to see that I can do. They already say he looks different than he been looking. Now we have been working together a little bit longer so we are going to pull it off. So you are going to see some new shit.
Send questions and comments to: rayocampbelljr@hotmail.com