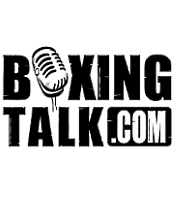 Cunningham returns on January 7
BT: What's next for you Steve?
"I will be fighting on January 7th in Madison Square Garden on the Mormeck-Bell under card against an opponent to be named, we are looking at a few guys right now. It's also been told to me that I get the winner of the next fight."
BT- The winner of Mormeck-Bell?
Steve Cunningham- Yes, I get the winner of that fight because I am ranked number one in the IBF and was in the WBC yesterday, last month or whatever. Don't know what happened with that, but I am still ranked by the IBF and whoever wins, I'll be seeing them next.
BT- Not long ago it was announced that Dale Brown will be fighting a guy who you were supposed to fight on two occasions in Felix Cora, it will be a IBF eliminator. What are your thoughts on this, and is there a possibility that this could hinder your fight with Mormeck or Bell?
Steve Cunningham- What has been told to us about the IBF is that the fight will be for the number two spot. I'm solid at number one.
Everybody knows that I was set to fight Cora and two times it fell through. I don't know why. We called Dale Brown's people and they said that they didn't want to fight and then a week later and they are fighting some bum in Canada. He is steadily saying that he wants a rematch with O'Neil Bell, but if he wants Bell again he needs to fight for the number one spot and he didn't want to.
I do think that those two guys fighting will still be good for the division. The cruiserweights, in my opinion is the second or third best division in boxing right now. You got Cora, Dale Brown, David Haye and these are just a few of the prospects! You also have myself, USS Steve Cunningham, Braithwaite still in the mix, a good fighter who I think can still be champion, Kelvin Davis also can be champion. Then you have Bell and Mormeck, the list could go on and on. We have a lot of talent from everywhere, not just America. The T.V.dates in the last two years has been just explosive in the division.
BT- Explosive it has been, but no T.V. for Steve Cunningham.
Steve Cunningham- (Laughs) Yeah, that's the only thing, the only downfall. What can I say? I'm doing the best that I can in this situation, staying in shape, performing in the ring. But we do need television exposure to get a bigger fan base, to let everyone know that the USS Cunningham was deployed for WAR!
BT- You're a very interesting person outside of the ring, a very colorful guy and it seems that if more people knew your story that you would have a lot bigger fan base only if they gave you the television dates. Do you kind of get impatient and want to go crazy sometime or do you just put it to the side.
Steve Cunningham- I've been patient for so long, been putting things aside for so long. I just give thanks to god for giving me patience and I will be ready when I get there. I am a little frustrated, but now I am knocking on the door louder than ever, I'm just trying to stay spiritual minded and be calm and don't blow my top. Faith is what keeps me going strong, keeps my eyes on the prize. Some people say that it is not there, but I know it is, I know what I am capable of and know what god put in me to do. I don't think that the world has seen the USS Cunningham in full assault yet. Once I get my title, that is when the real work starts, I am going to liven to cruiserweight division up. I want to stay here for a while and then one day possibly go up to heavyweight, but I am in no rush.
BT- Mormeck was quoted as saying that after the Bell fight he may go up to heavyweight himself. What are your thoughts on that since you are supposed to fight the winner of his next fight?
Steve Cunningham- I think he would be a good heavyweight, and could liven up the division because he's a banger and the world is looking for that Mike Tyson type of guy. I think that Mormeck does have what it takes to put some flare back in the heavyweights. And it wouldn't be bad for the cruisers either, free up some belts, if he does beat Bell. I'm not saying that he will or wont, but if he does go up we would have some serious matches for the belts. I'm not worried about if he stays or goes, my mind is not set on one person, my mind is on the titles. Being the unified, undisputed champion, that's its right there. If Santa Claus had those belts, I guess I would have to beat some Ho Ho Ho's out of him (Laughs). Whoever has those belts is who I want, don't matter who it is. I don't care for names or records. If you have a title then I want to see you.
BT- Tell us about the special person you have in your training camp with you.
Steve Cunningham- My three year old son, I decided to bring him into the last camp that I had when I was fighting Davis and brought him again this time. Being gone for six weeks and him being so young, those are the key years of his life and I want to be a part of them. I always dreamed of having kids, I want to mold them like me or actually becoming a better me and I can't do that being so far away.
BT- Tell us about your daughter as well.
Steve Cunningham- Yeah, she was born two days after the Kelvin Davis fight, and yes my wife was at the fight (Laughs). We went right back to Philly and she was born. Five months into the pregnancy we knew that she was going to have complications with her heart. She needs three surgeries, she had the first one when she was born in September and the next in 2006 and the last one is when she is three years old. The left side of her heart didn't develop properly, so they went in to rebuild that part, surgery went great and she will be home by the end of January.
BT- Any last words Steve?
Steve Cunningham- Yeah, me and my wife found out that Kennedy "My daughter" is the biggest fighter in our family. She has been through so much in the last four months.
She is just a strong little girl and I am blessed that God has given her to my wife and me and I want to ask that everyone please pray for her. When I bring the belts home, everyone in my family will get one. But my wife will get the biggest one, because without her in my corner there most likely would be no USS Cunningham, she is my strength.
Send questions and comments to: mkydos@msn.com