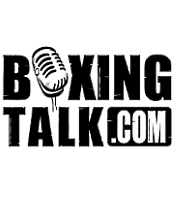 By Suradej Apaiwong as translated by Sake P.
Translator: Sake P.
Repoter: Suradej Apaiwong
Printed With The Pemission Of Mr. Supoj Jiranond -
Muaylok-World Boxing Magazine
July 15, 1995 is the date that remains in the hearts of Thai boxing fans. On that date, there was a world junior flyweight championship bout between champion Humberto "Chiquita" Gonzalez of the Mexico and a then little-known Thai challenger, Saman Sor Jaturong.  In an upset, Sor Jaturong captured the world championship in Ring Magazine's 1995 Fight of the Year by seventh-round stoppage over Gonzalez. He held onto the title until 1999, when he lost a unanimous decision to Yo-Sam Choi in Seoul. He hoped to regain his crown in a 2001 rematch, but just a few months before he went to South Korea, his manager, Sahasomphop Srisomwong died. Although he fought through the sadness and confusion, he lost by seventh round technical knockout to Choi.  Sor Jaturong got back into the ring thirteen months later and scored a third-round TKO over Koki Tanaka in Japan in early 2002. But just two months later, he lost to a Filippino fighter, Wyndel Janiola in Poipet, Cambodia and has not fought since. But the latest news is that he will move up from 108 to 115 pounds, where he will face an undefeated Thai prospect, Devid Lookmahanak aka Devid Nakornluang Promotion for Devid's Asian Boxing Council super flyweight interim title on Jauary 21, 2005. The question on the minds of Thai boxing fans is whether he is back only to serve as a stepping stone for Devid.
Q: What have you been doing since your last fight?
A: I am a family man. I spend time with my wife and daughter and I continue to operate my food shop (Chicken With Oily Rice) which I did even before I was a boxer.
Q: Did you ever drive a taxi?
A: Yes, I bought a taxicab last year.  I planned to have a taxi to rent it out, but I couldn't find a better a driver than me.  You know, I've had a lot of time during my inactivity, so I decided to drive it myself.  After I drop my daughter off at school, I drive the taxi in Rangsit in Pathumthanee Province near my house. And I pick up my daughter around four o'clock and go back home.
Q: Do the people still remember you?
A: Yes, all my boxing fans come to say hello to me. But some may have forgotten.
Q: Do you still drive the taxi now?
A: No, I stopped four months ago. I am selling it because, I don't have time now.
Q: Why did you decide to comeback?
A: I have been planning to comeback for long time, but my new manager (Suchat Theerawutchuwong) retired from boxing.  Edward Thangarajah advised me to talk with Mr. Suchart Pisitwutthinand (manager of Veeraphol and Devid Nakornluang). And I signed with him.

Q: Did you comeback for the money only?
A: Maybe. Now, my bank account has more than a
hundred thousand, but I want it to be more. My daughter
is 5 and she will go to the primary school. I think I am in
good shape.
Q: In your more than two years of inactivity, did you go to the boxing gym?
A: No, but I was always running and also playing golf some days.


Q: How fit are you now?
A: Around 40%
.
Q: You have a month for training. Are you OK?
A: Yes, I am OK.

Q: Some fans might disparage you for serving as a stepping stone for Devid's.
SJ: I am a professional boxer, so I will doing the best I can.
ML: Will you retire if you loss to Devid?
SJ: I may retire if I loss due to my physical condition only.


ML: And if you win?
SJ: I will make a rematch with Devid. And if I win again, I can choose the opponents myself. But Mr. Suchat will support me if I still want to fight.
ML: Why do you train in Singmanasssak Boxing Gym?
SJ: It near my house. And I am closely acquainted with Sirimongkol Singmanassak [former WBC super featherweight, WBC/WBU bantamweight, and WBU Junior bantamweight champion.]
ML: Back to your confidence in next fight ?
SJ: I never think I will be defeated. I am confident I will beat him.

ML: Have you seen tapes of Devid's fights?
SJ: Sure I have and I even watched him live on television. He is a rising star because he trains so well. He is the chief sparring partner of WBC bantamweight champion, Veeraphol Sahaprom.
ML: Do you want to say anything to your fans?
SJ: Thanks to all my boxing fans. I will always do the best I can.