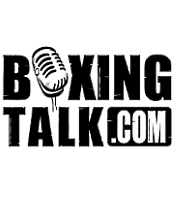 Monty "Meza" Clay sat down with Boxingtalk.com to discuss his upcoming fight against Leo Martinez (8-7-0). Monty (19-0-12KO) is not looking past this fight, but admits that it is merely a stay busy fight in preparation for his duel against Edner Cherry (19-4-2) slated for May 12 on ESPN.
BT - You got a stay busy fight before Edner Cherry I see.
MMC - Yea, a stay busy fight with Leo Martinez to brush some ring rust off. I don't want to get in there with a fighter like Cherry sleeping, you dig? I'm going to oil the hinges, you know what I mean? (laughs)
BT - Monty, Edner can pop.
MMC - So they say, but he can't beat me. I seen his last fight, and I would beat both him and his opponent on a good night. I couldn't pass down this opportunity.
BT - A win against Edner Cherry on ESPN will boost you stock.
MMC - Yea man that's what I need, you know? that's why I took it, styles make fights. The opportunity was there, and it is what it is, I am ready. Someone told me yesterday that I deserve this opportunity, and I definitely believe in myself, and I believe I am ready.
BT - Talk about how training camp is going for you.
MMC - (laughs) It's going real good, but camp for me? I don't like being here (laughs), I hold my ground and stay but I am going crazy here. It will make for a great fight because by the time I get out of here, I am going to be ready to jump on something.
BT - Most fighters I talk to say that fight night is the easiest part.
MMC - That's what I am saying man, the preparation is the hardest part.
BT - Talk about 2006 Monty, where would you like to see yourself by the end of the year.
MMC - Hopefully dealing with HBO, and Showtime. I would at least like to get some looks, you know? I want all the networks to realize what I am capable of. I want them to be amazed, and to really enjoy my shows. If the people are enjoying the show, they will enjoy it. I am very entertaining, and I also do this to get payed, and I want them to see how hard I fight.
BT - Monty, talk to the boxing fans out there, and tell them what they can expect to see.
MMC - Man the boxing fans can expect to see Monty at the top of his game, constant pressure, punches in bunches. I am going to knock Edner Cherry out. I don't know if I should be thanking Edner for giving me this opportunity, or thank him for underestimating me, and sleeping me. Someone told me that Edner said that fighting me would be a good way to redeem himself from getting beat, and I took exception to that man. It's going to be a great fight, and I want this fight to be on ESPN Classics (laughs).
BT - (Laughs) Monty, let's get you retired before we talk about boxing classics though.
MMC - (Laughs) Well I think forward a lot. Everything that I say I am going to do, I do, I noticed that about myself. I am living a dream, and God is good. Everything I say I will do, I do, might not be tomorrow or today, but it will happen. I want the fans to look forward to a great fight, and enjoy it!
Send questions and comments to: bradcooney1@bellsouth.net