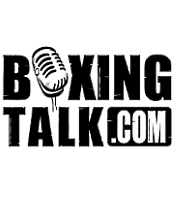 Monty "Mesa" Clay's style has been generously described by those who know him as a combination of Julio Cesar Chavez and Aaron Pryor, and that's not a bad way to be described. Undefeated after eighteen pro fights, Monty "Mesa" Clay will step into the ring this week, December 30th to be exact, in West Virrginia. He will face Shamir Reyes (18-4-2) for the biggest fight so far in his young career, and Monty says he is ready to step up to the challenge. Boxingtalk was able to sit down with him and discuss his upcoming bout plus his goals for 2006.
BT - Monty talk about your big fight upcoming against Shamir Reyes.
MMC - Well I don't know much about this guy, but I appreciate the opportunity. I am thankful for this opportunity, it was a long time coming. I don't watch films of my opponents, so I don't know a whole lot about this guy, but he won't bring nothing that I haven't seen. He won't be throwing no karate chops, or karate kicks (laughs). I have enough to worry about with my game, and being prepared, and keeping my mind on what it needs to be on.
BT - What type of fighter are you Monty?
MMC - I am a pressure fighter, I keep coming and coming. I got batteries in my back, I keep coming and my heart is strong. My heart and mind is stronger than these guys I fight. Sometimes you may get hit in a fight and you say "that shot hurt" but I am like "nah, keep going man."  It's mind over matter you know what I mean?
BT - Talk about training with Tom Yankello, and talk about the rest of the team that surrounds you.
MMC - Well I can't say enough about these guys, everybody that surrounds me. I am promoted by a company called World Class, and that's what surrounds me, world class people. Sometimes I sit back and watch Tom Yankello, and his intensity is amazing, I am like 'man this guy is insane' (laughs). Who better to get involved with, you know what I am saying? I got a great nutritionist in Buzzy Garnic, and he is the owner and operator of the camp. This guy is the best person I know, he will do anything
for you. If you need something, this guy is right on it. I also got Kevin Corlew as my assistant trainer, and he is one of the best. Kevin hypes my stuff up, does some PR.  All my team knows their roles, and nobody is stepping on anyone's feet.
BT - Let's talk about 2006, what do you want to accomplish in 06 Monty?
MMC - I hope to be in a position where I can call out the best. I feel I am the competition, I am the competition and they are moving up to me, you dig? I don't have the credentials yet. But when I get the credentials it won't be talk, it is what it is, you feel me?
BT - Where are you from and where did you do your amateur fighting?
MMC - I am originally from D.C. but my home is Pittsburgh. I moved here about 10 years ago when I was about 12 years old. My teenage years were all in Pittsburgh, it's my home. I only had 60 amateur fights, and I tell you, I didn't like the amateurs. I didn't like the style in the amateurs fighting against the point system. I like to fight my own plan and pick my opponents apart. I couldn't wait to turn pro, I mean those trophies don't fill your stomach, and they don't pay the bills (laughs).
BT - The floor is yours Monty, talk to the boxing fans out there.
MMC - I am going to put on a great show Dec 30th. The fans pay my purse, I plan on performing for them. I get mad if I don't hear the fans screaming for me, I feel I am not doing my job. I guarantee a show when you come and see me fight, I don't play pattycake with nobody. Those who haven't seen me will see something special. I am the people's champ!
Send questions and comments to: bradcooney1@bellsouth.net