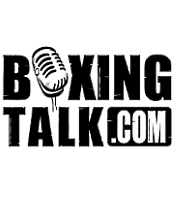 Mike Michaels is the occasionally brash and uninhibited voice of Cestus Management. Cestus Management is the guiding force behind undefeated junior welterweight contender "Mighty" Mike Arnaoutis. Arnaoutis is fresh off of his stunning 2006 debut in January when he posted a knockout win televised on pay per view. This recent victory has Mike Michaels calendar watching. Michaels and the rest of Cestus Management see their prized pupil on the verge of a world title shot.  
 "We are ready to fight and we will be back in action on April 7th in Las Vegas, Nevada at the South Coast Casino. This fight will be seen on ESPN Deportes," said Michaels.
Currently there has been no foe named as to become Arnaoutis' 19th opponent. Arnaoutis at this time owns a record of 16-0 with 2 draws and presently sits atop the rankings in the World Boxing Organizations 140 pound division. Whoever the challenger will be for Arnaoutis, he will be vying for the NABO crown. This will be Arnaoutis 5th defense of the NABO title. By means of Arnaoutis being the #1 rated junior welterweight by the WBO he is next in line to face current WBO champion Miguel Cotto. A fight with the undefeated Cotto is the prime objective according to Mike Michaels.
"After this fight we are willing to step up and fight any world ranked guys. Henry Brusales, a rematch with Juan Urango, Kid Diamond those fights and those types of fighters make sense right now. We want to fight anyone who has upside. Apparently June 10th Cotto will be fighting already so we will have to wait. I'll even put Mike up against a welterweight, maybe a Thomas Damgard. We want Cotto we are the number one contender, we are the fight that has to be made," said Michaels.
Michaels recently was surprised with some comments made by a couple of fellow tri-state area junior welter weights. Kendall Holt of New Jersey and Paulie "The Magic Man" Malignaggi of Brooklyn, NY on boxingtalk.com made some disparaging comments about both Michaels and his prized pugilist.
"We are ready for our title shot and we are ready for our moment in the sun. We are not interested in fighting guys that need us to get paid. They want to shine off of our name. If Kendall was so impressed with Paulie's performance, than he should fight him," said Michaels.
"Its not like I was not impressed with what Pualie did, he won and that's what he was supposed to do, but he fought someone who did not fight back. I'm not taking anything away from Malignaggi's performance but Camerena was a punching bag. I thought he (Malignaggi) had enough fire power to stop him. He certainly hit him enough times, but I guess not. He looked great against someone who looked like he had two broken legs and two broken arms," said Michaels.
Michaels claims that the comments made by his fighter's aforementioned contemporaries are laughable at best. He does not feel that either one of them has proven to be on the same level as Arnaoutis. He feels that they are perpetrating cheap media savvy tricks in order to elevate their careers after they have not done it themselves through their own merit and accomplishments in the ring.
"We are not ducking anyone. We've worked very hard to attain our ranking. There is no rhyme or reason to fight anyone of these guys. We want to impress people and our selves by fighting Cotto", said Michaels.
"These two guys are gate crashing! I tell you what, you want to be somebody don't find twice a year, be active. We want to fight established names, not prospects. We have surpassed that stage. Other fighters who are calling us out should legitimize themselves first. This will be Mike's second fight in 2006 and we will only be in April", stated Michaels.
"Our mission is the WBO title whoever has it. Mike has done all of the necessary steps to put himself in this position. We'll fight whomever the WBO appoints. If Cotto remains at 140 we will fight Cotto. If Malignaggi wins than the way I look at it is if the title was handed to us. Mike will beat whomever Cotto or Paulie. There is no need to campaign we are the mandatory challenger. We just have to do what he have been doing" stated Michaels.
In the past year or so Michaels has been involved in various verbal exchanges with the loquacious Malignaggi. This interview is mild compared to some of the things that have been jarred back and forth between the two parties. However in an ironic twist, Bensonhurst favorite son and the native Athenian could have been promotional stable mates. Michaels says that an offer was made by Lou Dibella to promote Arnaoutis. Arnaoutis is as of now a promotional free agent.
"I have the up most respect fro Lou Dibella. He's one of the best. I've known him a long time. The offer made to us by Dibella entertainment just did not fit our agenda. We on good terms, we just simply declined. We thought about it, we called Lou back like professionals and said thanks but no thanks", said Michaels.
Since 2004 Arnaoutis has fought competition that is arguably stronger than those of any other top 140 pound new breed contender. As of today Arnaoutis' most impressive showing was in the summer of 2004 when he went the distance against current IBF #4 ranked contender Juan Urango for a controversial draw. The Atlantic City based Arnaoutis on his resume can also boast knock out wins over the tough and awkward Jessie Feliciano in 2004. Feliciano would later go on to take Oscar Diaz to the brink in their 2005 encounter. In most recent outings Arnaoutis has racked up two knockout wins over previously undefeated Jose Leo Moreno and Marc Thompson. Not only were these two fights stunning first round knockout but jointly both bouts lasted less than one full completed round. 
"I try to tell people about Mike's contemporaries they are good but there are no equals. Mike is the cream of the crop and just a special talent and a special fighter. Anyone who wants to question our opponents is clueless. Take Lamont Peterson and Jose Leo Moreno. Moreno was demolished by Mike in 2 minutes. Petersons a good fighter and Moreno gave a good showing for himself going the distance. That's just one example of why I tell people that Mike is head and shoulders ahead of anyone," said Michaels.
"Who else out there went from fighting 6 round fights to jumping to 12 round fights? We Mike is the only that's the answer when he faced Urango in his 12th fight as a pro", stated Michaels.
Despite on paper, Arnaoutis being in line for Miguel Cotto's coveted title there are strong rumors that a possible bout with Malignaggi on June 10th is in the works. Michaels is not worried about this possible match up.
"If they get a title shot before we do? Hey that is fine. They are still going to get knocked off by the Cestus Management Express. Sooner or later we will have our reign," said Michaels.
As anticipating of an encounter that a potential Cotto/Arnaoutis clash would be or even the sharp tongued Malignaggi facing Cotto, the chances of either these fights happening is predicated strictly by the Puerto Rican star being able to remain at or under the 140 pound weight limit.
"If he jumps to 147, I'd have Mike fight him right away to show everyone that he would beat him and that we are better than him. This is nothing personal we just feel that we are better. Cotto and his people know that "Mighty" Mike is his most dangerous opponent and that he presents the biggest threat to his title. If he gets by Branco on March 4th like he should, he know that he will be in a life or death, fight of his life versus Mighty Mike", said Michaels.
By mid September or early October says the Cestus Management spokesman is when Arnaoutis will be lined up to challenge for the WBO championship. The last title defense made by Cotto was versus Ricardo Torres in September of 2005. Cotto is granted up to a year to fulfill his obligatory required title defense.
"I do see this fight happening with Cotto and it does make sense. We can do it in Madison Square Garden. There are 2.5 million Greeks living in New York. Mike is the only world class Greek fighter around. And as we all know that New York is home to millions of Puerto Ricans. This fight is natural," said Michaels.   
Boxingtalk.com would like to thank Mike Michaels for his time and would like to wish them continued success in the future.
Send questions and comments to: spjr21@ayahoo.com