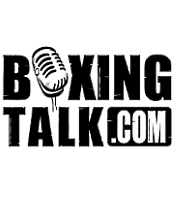 With 2005 winding down, undefeated junior welterweight contender "Mighty" Mike Arnaoutis is looking to punctuate another successful campaign year of what will be a world championship run in 2006. This Friday evening, Arnaoutis puts his WBO-NABO light welterweight crown on the line against Jose Leo Moreno in a bout scheduled for 12 rounds. This clash of unbeaten junior welterweights will emanate from the Kissimmee Civic Center, Kissimmee, Florida, and can be seen on ESPN's Spanish speaking network ESPN Deportes. Arnaoutis who up to this point in his young career has amassed a sparkling record of 14-0, with 2 draws and 6 wins via the knockout is primed and ready to end the year with a bang.
"I will go out and put on a good show and end 2005 on a positive note. I am going to win and 2006 will bring bigger and better things for me. But first my priority is taking care of the business at hand and that's on December 9th against Moreno", stated Arnaoutis.
Moreno brings an undefeated record of his own to this 140 pound match up. Moreno owns a 12-0 mark with 10 wins coming by knockout. Moreno is a Minnesota based Mexican junior welterweight who has big punch reputation. However, Moreno's most notable win up to date, came against former world title contender and then 49 year old Harold Brazier. Not necessarily a win that you want to high light on your resume. Moreno is not exactly a step up in the world ranked opponents himself, but nevertheless the 30 year old does bring an undefeated record and is looking to use Arnaoutis's name as his signature win.
"I know I am the better known name and that the pressure is on me to impress and for me to come out on top and that's fine. I would not want to have it any other way. This is what I expect from myself. I don't mind the spotlight one bit, which is why I am in this profession. Believe me no one is more critical of my performance than I am," said Arnaoutis.
"We are not looking past him, he is not a bum but we are just on a different level that's all. He's going to get beat and it is what it is, this is no disrespect to our opponent," said Cestus Management head honcho Mike Michaels.
"The scouting report on this guy is that he has a good chin and that he can punch, well Mike has a great chin and can punch as well. Believe me he's never been hit on the chin like he will be by Mike on Friday night. Anything Moreno will do "Mighty" Mike will do better," said Michaels.
Arnaoutis is not looking past his opponent claims advisor Michaels, but he himself is looking to make 2006 the year his fighter makes his claim to being one of the elite in the sport. Currently Arnaoutis is ranked #3 by the WBO. Those in front of him are Naoufel Ben Rabah of Austria who is ranked # 2 overall by the sanctioning body and Great Britain's Junior Witter who is WBO's #1 ranked fighter. All of these men are in lined at the WBO Champion Puerto Rican star Miguel Cotto. Now if you look closer to the current rankings you see that Arnaoutis may not have to leap frog the previously mentioned other two rivals. Naoufel Ben Rabah is the mandatory challenger to IBF world champion Ricky Hatton. Junior Witter is simultaneously the #1 ranked contender to pound for pound Picasso Floyd Mayweather Jr.  
So the way Michaels sees a thing shaping up the road is clearly paved for a potential encounter with Arnaoutis and WBO king Cotto. Michael's assessment is that, why would either Rabah, or Witter shun away way more monetarily lucrative offers of fighting Hatton or Mayweather?
"Our goal is Cotto. This is the fight that we have always wanted. You see "Mighty" Mike posses everything to not only be a world champion but to be pound for pound one of the best. When you groom a champion, you want him to have a chin, you develop his defense, develop adaptability, speed and perfect his technical abilities, you want him to have the ability to fight anyone and be able to fight any type of style. Apart from Mayweather no other champion in the sport currently can say that", Michaels.
"When the time comes Mike will whip Cotto's ass! Mike is better than him. Cotto is one dimensional and he is not some killer the way he is being hyped up to be. All of the guys he has fought are blown up lightweights, from Bazan, to Sosa he is no stronger or better than Urango was," said Michaels.
2005 has been successful for the 26 year old Greek inside of the ring, however outside its been a little rocky. First in side the squared circle, "Mighty" Mike won a majority decision over a very tough and game Roberto Santa Cruz in February. Then in his last outing in September, Arnaoutis out classed the battle tested Marteze Logan for a 10 round unanimous decision. Outside of the ring "Mighty" suffered a shoulder injury which kept him from being as active as was intended. According to "Mighty" Mike and his advisor Michaels he is fully recuperated from this injury. To make things a little bit more complex, Cestus Management decided to part ways with former trainer Bill Johnson. "Mighty" Mike says that the transition of switching trainers was not a difficult one. He credits the aforementioned Johnson with honing in him a strong work ethic when it comes to training. "Mighty" Mike is now under the tutelage of Ray Mcline. This is Mcline second bout as Arnaoutis's head trainer.
Also of note Arnaoutis's heart maybe more at ease these days as he no longer has to commute in between bouts to visit his native Greece. Arnaoutis has accumulated frequent flyers milage the last few years by visiting his fiancée Helen. Helen and "Mighty" Mike have been together for the past 8 years and he credits her as an inspiration, recently she has made her permanent residence alongside "Mighty" Mike in New Jersey. Arnaoutis says that without a doubt he feels more comfortable and his mind is much more relaxed and this will only manifest itself to good things in the ring for him in the future.
If "Mighty" Mike disposes of Moreno successfully he is slated to be a part of a pay per view show scheduled for January 27 and it will be taking place in his home turf of Atlantic City, New Jersey.
BoxingTalk would like to thank "Mighty" Mike Arnaoutis and his advisor Mike Michaels for their time and would like to wish them continued success in the future.
Send questions and comments to: spjr21@yahoo.com