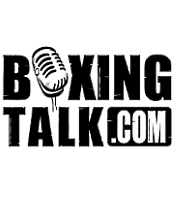 Manny Pacquaio's strength and conditioning coach, Justin Fortune was kind enough to sit down with Boxingtalk.com tonight. This being the eve of the much anticipated showdown between Philippine sensation, Manny Pacquaio vs Mexican Legend, Erik Morales. Justine talks about Manny's training camp, and how Manny's mind-set is in on the eve of the biggest fight of 2006.
BT - Justin, let's talk about Pac's training and touch on what the mood is in the Manny Pacquiao camp tonight.
JF - We had a very good training camp, Manny is extremely focused, and we haven't missed a beat with this camp. Yesterday we had a shake out, a nice light workout, we feel very good about this fight, both Freddie and myself.
BT - Justin it's the eve of the fight, how is Manny's mood tonight?
JF - He's confident, Manny is going into a war and this time Manny is ready for it. Manny was not right in his head last fight, but a good Pacquaio? I don't see Morales winning. Morales sure as hell can't knock him out or stop him either.
BT - Justin, Manny will have his gloves this time too. How much of a difference do you think Manny having the gloves of his choice will make tomorrow?
JF - It will have a BIG impact Brad, Morales is definitely going to feel these punches. He will feel every single one of them,  and when Morales puts his gloves up to protect his face, Manny will destroy his body.
BT - Morales camp is predicting a knockout, what are your thoughts on (cutting in)...
JF - Come on, even if Manny put his hands down and let Morales beat the living fuck out of him he still couldn't knock him out. Manny is in too good of shape for that, so they might as well put knocking Manny out , out of their minds.
BT - It's safe to say that you guys will not get the same Morales that was beaten by Zahir Raheem.
JF - Oh God no, we squashed that idea long ago... Morales just had a bad night, this fight is going to be a war.
BT - Justin, I am guessing that with a new promoter Manny will get his own hotel room this time (laughing).
JF - (laughing) Isn't that crazy? Yea he will have his own room, and after 8 pm tonight EVERYBODY out, Manny is going to shut down for the night.
BT - Justin, what time do you want Manny to go to bed tonight?
JF - Manny will be in bed about 930PM.
BT - What will Manny Pacquaio's schedule be first thing tomorrow morning, leading up to the fight?
JF - Manny will get up in the morning, have a nice clean walk, and a nice clean breakfast, no fats, or oils. We don't want Manny eating anything that can slow him down, no oils or fats. It's like putting diesel in a gasoline car, it just doesn't work. We will get rid of anyone that may be a distraction to him tomorrow, and get him ready to step into the ring.
BT- Justine, there are a lot of people in The Philippines that are really pulling for you guys, good luck tomorrow night.
JF - We really appreciate all of the support of Manny's fans all around the world, especially Manny's countrymen in The Phillipines.
PURCHASE BRAD COONEY'S BOOK - BRAD COONEY'S LET'S TALK BOXING
http://www.authorhouse.com/BookStore/ItemDetail~bookid~26398.aspx
Send questions and comments to: bradcooney1@bellsouth.net