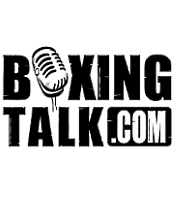 By Raj Sharma
Weeks after a disappointing loss to IBF light heavyweight champion Clinton Woods in September, Julio Gonzalez was back in the gym working hard. The Huntington Beach, California resident's promoter Dan Goossen had managed to get Gonzalez an opportunity to fight an eliminator for the IBF's #2 ranking. Gonzalez, rated #10 by Boxingtalk (which includes world champion Antonio Tarver plus the four major title holders) is scheduled to face Jason DeLisle of Australia in a twelve round bout this Thursday night at the HP Pavilion in San Jose, California. Boxingtalk caught up with Julio this weekend at the La Habra Boxing Club to get his thoughts on the loss to Woods, the upcoming fight with Delisle, and what goals the former Mexican Olympian and onetime WBO champion has left in the sport of boxing.
BT: Since the last time we spoke, you lost a decision to Clinton Woods in England. What are your recollections of the fight?
JG: The whole trip wasn't good. For me, I think it was bad luck. I give Woods all the respect, he fought a tough fight. I came out there and I fought him tough, and he responded. He took good shots from me. He took them well, you know? He deserves the fight and he won.
BT: Did he surprise you at all? Has he gotten a lot better since we saw him over here against Roy Jones?
JG: Ah yeah, he's gotten a little bit better. He got a little bit of poise better, you know? I just felt that that night wasn't my night. I was way off, my conditioning wasn't there. I got a hundred excuses, but I'm not gonna give anymore. I take full responsibility.
BT: Fortunately, you've been given an opportunity to get right back in the mix with the IBF. The winner of this fight will get the #2 ranking. It's gotta feel good that you've been able to get another opportunity so soon.
JG: Yes, thanks to my manager Rogelio Robles and my promoter Dan Goossen. They came up with this opportunity for me to fight for the [IBF] #2 spot, and I'm definitely gonna take it. I'm taking it, and I'm working hard. The hard work has been done. Today was my last day of sparring. I'm looking forward to it.
BT: You'll be facing Jason "The Nailer" DeLisle out of Sydney, Australia. He's never fought in this country before. What's the scouting report on DeLisle?
JG: Well, he's a tough fighter. He comes strong, he comes forward. He's a little shorter than I am (note: Gonzalez is listed at 6'2"). He's quick, he's powerful. He's gonna come and bring the fight to me, I don't have to look for him. In the ring, he's gonna come straight at me and I'm gonna have him in front of me. That's what I like. I'm willing to trade with him. Let's see who has the more cojones (laughing).
BT: Should you get past Jason, has there been any talk by Rogelio Robles or Dan Goossen about what's next for Julio?
JG: No, there's only good comments that if I win this fight the door opens again for me to fight for the title or the #1 spot. I don't know yet. I'm not worried about the future, I'm worried about this fight. This very important fight either makes me or breaks me. I come from a tough loss, and I don't want to have back-to-back losses on my record.
BT: You've accomplished a lot in the sport of boxing. You're a former Olympian for Mexico, you've been a world champion. What goals do you have left in the sport of boxing?
JG: I still have a lot of goals. I feel like I can still be a champion for a while, I can conquer the belt and stay there. And definitely make some money, man. I feel like everybody's making money, and I'm a little bit left out. Luck hasn't been on my side, but eventually it will.
BT: Is there anything else you'd like to say to the boxing fans reading this on Boxingtalk?
JG: I appreciate everybody for supporting me. Unfortunately, I didn't bring the title back here to the States. But we're back in the quest for the #2 spot, and it's not gonna be long for me to get another title shot with Clinton Woods or someone else. But I think right now we're at the IBF. Clinton Woods, this time you're gonna come over here and we can do things right and everything's gonna work out better.
BT: Is there anybody you would like to thank?
JG: Yes, I would like to thank my family. My Mom, my Dad, and especially my wife Christine Gonzalez. She's been the most honorable person to me, and I love her very much.
BT: Thank you for taking the time to speak to Boxingtalk.
JG: Thank you. Thank you guys.
CLICK HERE FOR THE FULL INTERVIEW
Send questions and comments to: desiquietman@yahoo.com