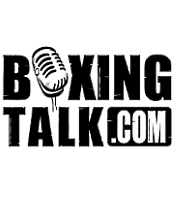 Boxing.de: Juan, you fought under the banner of Universum Box-Promotion for eight years (1995 through 2003). Then you suddenly disappeared towards the US. Later you returned, only to disappear again. Now you stand in front of me, here in the Universum Gym in Hamburg. Do we have to worry that you will go up in smoke again or can the boxing fans in Germany count on your permanent presence?
 "From now on the German boxing fans can count on me for a long time. Because I have decided to stay in Germany for the rest of my boxing career. I took many liberties before. But certainly I'm not the greatest of them all and I can't take those liberties anymore. I want to thank the entire team of Universum Box-Promotion that they gave me another chance. It's true, I left to the US and joined the Team Freedom. But I got no fights offered. Peter Kohl and Peter Hanraths knew about my problems. I'm very glad to be back in Germany.
You are Cuban by birth. But you defected to Germany from where you defected to the US, only to return to Germany eventually. Could you explain in simple words what your current citizenship situation is?
In fact, all this is quite complicated. I was short before getting the German citizenship in 2003. But with all my rash defections and returnings I forfeit my right to get it. The people of Universum had already arranged an important date at the foreigner department in Hamburg. But I blew this appointment and defected. My current state is that I almost have the American citizenship. The administrative body currently negotiates my Greencard. For Germany I have a paper with residence permit, but only for a limited time. This is the reason why after my next fight I have to return to the US, to my apartement in Santa Monica, Los Angeles, because I must eventually clear this matter and get my citizenship problems fixed.
At cruiserweight you were regarded as almost undefeatable. You were holding the WBC title for three years and defended it ten times. How well do you feel fighting heavyweights
?
At heavyweight I basically didn't have a lot of fights. My experience at heavyweight is not as big as it is at cruiserweight. And so far, in my mind, I haven't fought a real strong opponent. I will face my strongest opponent so far on October 15 in Düsseldorf – Oliver McCall. This will be big business. Two former WBC world champion will face each other: A former WBC cruiserweight champion and a former WBC heavyweight champion. Only one winner will leave the ring. Inside the ring I only care for one person: Me, me, and again me. Oliver McCall is my oportunity to go up the rankings. I want to display a great show and do my best. I hope that during the fight everything will work the way I want it and the way I trained for it. I want to prove my class to myself and to the spectators.
How is your contact and cooperation with your new coach Michael Timm?
Boxing fans know that for most parts of my career I didn't take training serious. This time I've had a long and hard preparation. Thanks to my coach Michael Timm I'm in top shape this time. He also helped me mentaly. We can talk very good and he understands when I tell him about my problems. He made it clear to me that I can only get past my problems when I frequently come to training. If I stay away from training my problems won't disappear by themselves. It's really beautiful that the Universum team welcomed me with open arms. They said that they are glad I'm back because without me there was much less fun. Success has always been in my own hands. Perhaps I could have become world champion a long time ago if I took things serious. But now I'm back. On October 15 it's Showtime and I will do my best. With two former world champions in the ring anything can happen.
After 37 straight wins you suffered a highly surprising loss one year ago to Cuban Yanqui Diaz. How could this happen?
Due to the chaotic back and forth and change of my management and of my residence my concentration was gone. I was unreliable and hadn't done any training. Well, every boxer has two hands to throw punches. I was unattentive at the start of the fight and Diaz landed a solid right hand to my head. I suffered my first loss to the possibly worst opponent of my career. Now, after one year, I can laugh about it. But, of course, he messed up my perfect record. I won so many fights, and now I also lost one. I can't undo it.
Oliver McCall knocked out reigning world champion Lennox Lewis ten years ago. How dangerous in your mind is he still today?
McCall today is older, more mature and has more experience. I'm sure he doesn't come to Germany to play games. He wants back to the top. And so do I. I want to take this chance. If I want to become world champion again I must get past McCall. I want to go down in the history of world champions. I know that I have the potential to accomplish this and I'm on the way. Now I have to prove things.
What is your opinion on the four reigning world champions: Vitali Klitschko [WBC], Lamon Brewster [WBO], John Ruiz [WBA], Chris Byrd [IBF]?
I respect Vitali Klitschko as true world champion. He delivered the hell of a fight against Lennox Lewis. What a great performance. But Lamon Brewster has also improved. He proved himself several times and displayed he is a championship fighter as well. His performance against Luan Krasniqi was great. But the other two – Ruiz and Byrd – they are no world champions to me but only figures of fun. Let's have a look at Ruiz. He was defeated by Roy Jones, a former light heavyweight. After Jones relinquished the title the WBA quickly returned it to Ruiz. Then James Toney, another former light heavyweight, whipped Ruiz. But Toney didn't pass the doping test so the WBA gave the title back to Ruiz again. John Ruiz is really a lucky kid.
Do you have a message to all the reigning world champions?
Sure. I would like to call out all reigning world champions to make a voluntary defense against me. I'm ready, I'm hungry, and I need the money. Now is my chance to prove my class. Finally I want to get my hands on those big purses. I don't like to fight for a few Euro any longer. Do you know any professional boxer who is fighting just for winning and for honor? Nobody. They all care about the money, and so do I.
Your stable mate Luan Krasniqi was defeated by WBO champ Lamon Brewster. How did you experience this fight?
I was at ringsite in the Color Line Arena and cheered for my stable mate. For Luan this was a big pitty as he now lost his big chance. But when there are two hard punchers in the ring anything can happen. But it was still a mature performance from Luan up to a certain point. In the beginning he fought a smart fight. But later he forgot that one punch can turn things completely around. Luan became to courageous and he needlessly wanted to put on a great show for the audience. But he was ahead on points and he should have jabed his way to a safe unanimous decision. Luan would have deserved to become world champion. There are many bad fighters who capture a world title. But there are also a lot of very good fighters who never manage to win a title.
After Luan Krasniqi the heavyweight next in line for a world title shot in Germany appears to be Russian Nikolai Valuev. What is your opinion on the 2,13m giant?
Valuev is no boxer. He is a mutant. Please tell me where I could join a voluntary list for the chance to kick the butt of this monster. Vitali Klitschko or Lamon Brewster would knock out Valuev in the first round. I would like to get the chance to do the same.
If you could select from the reigning champions you would probably like to fight Vitali Klitschko most?
Wouldn't that be great: A fight between Vitali Klitschko and Juan Carlos Gomez? And I would come out as the winner? It would be the greatest challenge of my life. Even though I already won the toughest fight of my career: I managed to defect from Cuba. Three times we took a boot and tried to get to the US. Three times we failed. Then I came to Germany. No question: Vitali would be my favorite. He is the true champion and it would fulfill my greatest dream if I could defeat him. I'm on the way and I'm also willing for elimination fights. How about a WBC triple eliminator between Sinan Samil Sam, Oleg Maskaev and me? Why can't I join this eliminator? A fight betweeen Vitali Klitschko and me would be a huge television event in Germany. I'll gladly crush Wladimir Klitschko first. When you beat the small brother the big brother always comes to take revenge.
You recently visited your place of birth, Cuba. What happened there?
It was such an unforgetable event. In January I went to Cuba for the first time in ten years. My entire family welcomed me. We went to our village Mariel and made a huge party. The entire village was invited and probably 5.000 people came to that celebration. We bought 300 boxes of beer and huge amounts of food. Beef is hard to get on Cuba but we had all kinds of poultry. I went to Cuba with 50.000 Euro. After eight days the entire money was gone. But that was fine because I was so happy. In May I tried to get to Cuba again but they blocked me at the airport and wouldn't let me in.
In which country does Juan Carlos Gomez, the lost son between Occident and Europe, feel home?
After my first excitement about my return to Cuba and after a few days back in my village, something strange happend. I started to miss Germany so much. I started to miss everything which I connected with Germany and Hamburg, first of all my composure. On Cuba the people pressed me and showered me with endless questions. It were ten years of questions. There was no way that I could reply to all those questions because so many things had happened in my life. It were questions about my boxing career, about my journeys, about my children, and so on. It was impossible to make up for the lost time and to tell all the people all the same storys over and again. On the tenth day I took an airplane back to Germany. It was beautiful to see Cuba again. Real beautiful. But I was also glad to be back in Hamburg. I can no more imagine to live in Cuba ever again.