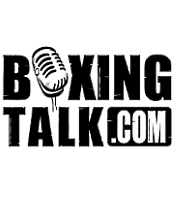 JA: Mr. Burchfield last time we spoke, you talked about hopefully this bigger and brighter door would open with the Jeff Lacy fight, now that the door has opened, what can you tell us about the fight? "
First and foremost I would like to thank Jay Larkin and everyone at Showtime. I been hounding Jay about giving Scotty an opportunity on his network and said "Jimmy, just keep up the great work and sooner or later this will happen". He's a man of his word, he made it happen. The fight is done, its official. I want to thank the champion Jeff Lacy and his promoter Gary Shaw, they could have taken a much easier fight than Scott, and they know it's a tough fight. It just proves that Jeff Lacy wants to fight the best in the world and be known as the best in the world! I just think as a boxing fan, every decade or so a match up comes along like the Ward-Gatti fight and fights like that. If both fighters fight to their potential this is defiantly going to be the fight of the year in 2005!" 
JA: When Joe Calzaghe broke his hand, did you guys think the Lacy fight would come about so quickly?
JB: I think the champion always knew somewhere down the line that he and Scotty would have to fight.  But I think for both fighters they put everything they have into this and it's about making money.  If the fighters can't make money, there the ones that get in the ring and they give it everything that they have and there is a lot of things that have to happen for everyone to be happy, that's what this is all about. Maybe the fight would have probably been done a year from now, but the champion Jeff Lacy and Scotty knew somewhere down the line they were going to meet each other. The fight just happened because of circumstances, in our case the Danny Greene situation. I think Danny Greene and his promotional company acted like amateurs, I don't believe that Danny Greene got hurt; I still have not received the medical report. I never hear Danny mention Scott name as an opponent in December. They were very un-professional on the way they handled it. But that's ok because there couldn't be a better fight than Jeff Lacy and Scott Pemberton!
JA: You and Scott have always been talking about getting the shot at a World title and getting on the networks. A lot of boxing fans want to know if you can back up the talk. Are you guys up for that challenge?
JB: Well, as a promoter I can do my work I can do everything I have to do to set the stage. Gary Shaw can do the same, now it's up to the fighters. I'm going to back Scotty 110%, we will have a dynamite training camp, we will have world class sparring partners, health and nutritionist and everything he needs we will provide for him. He knows the importance of the fight, he knows all the time that he pout in to boxing, this is it. I think defiantly we will back up everything that we said that we would do when this fight comes about.
JA: Do you know where the location of this fight will take place
?
JB: No. I would love to see the fight at one of the casinos here in Connecticut; I would love to see the fight in Providence, RI. But this is going to be decided by the champion, he is the champion so it's his decision. What we will do is do everything that we have to do on our side to help promote this event. This isn't a boxing match this is an event.
JA: Do you think that the ticket sales will be great for this fight? With all the great number of ticket sales with the recent events.
JB: Well you can't fool the boxing fans. They want to see real fights, as a promoter that's what we have to do. You don't know who's going to win, this is a 50-50 fight. Both fighters know that, it's not a fight that before they enter the ring you already know who's going win. It's show business, this is about making the boxing fan happy, and when they pay to see the fight they want to be entertained. What a better way than to see two warriors like Jeff Lacy and Scott Pemberton enter the ring and give it there all. You couldn't ask for anything more.
JA: You have been around the boxing world now for a while. Stepping back for a second and looking at it as a fan. You must be pretty excited to see this fight come about.
JB: When we got the opportunity and we gotten serious about the talks it just brought chills to my body. It's not only a boxing event it's for a World Championship, every ingredient that you have to make the boxing fan happy we have it right here. Your not going to see either one of these guys quit on the stool in the corner, your going ot have to kill these guys, there's no way that your going to see Jeff Lacy or  Scott Pemberton quit, not with these two warriors. That excites me; it excites me because I can be part of this major event.
JA: Getting back to the Danny Green situation, it is my understanding that he has signed to fight Anthony Mundine in December. Have you received news on that?
JB: I think Danny Green and his guy Justin have been full of shit from the very beginning. We did everything, we were going to go over to there back yard, we were not only going to fight in his country but the town where he was born. We gave up a lot, and what pisses me off is that they made Scott go away for camp for 5 weeks and everything else. It's like they knew what they had in there plans and they used this fight for a bigger bargaining tool for the Mundine fight. Like I said before we will go fight both of them on the same night In Australia!
JA: You have been saying how un-professional they have been. What was it like for you to work with true professionals like Gary Shaw and Team Lacy?
JB: It was unbelievable; it was like night and day. There is no comparison, everything that we talked about; of course in any negotiations there is give and take. I think that there camp was unbelievably professional in every way possible.
JA: Has there been any dates been set for this fight. I know November 5th and December 3rd have been thrown out there.
JB: Yes it's not definite yet, but it looks like November 5th date. But the December 3rd date has been talked about also. But I think it's leaning towards the November 5th date. But it doesn't really make a difference.
JA: Is there anything that you would like to say in closing to the boxing fans around the World?
JB: Well again I really want to thank Jay (Larkin) and everyone at Showtime. I want to thank Gary Shaw and the champion for giving us the opportunity in this major event. I'm just so happy to give the boxing fans a show of true enthusiasm and excitement. Where to warriors are going to give there heart and soul. Jeff Lacy is going to defend his championship just like the true champion that he is, Scotty has been waiting a long time for this. We have to of the biggest punchers in boxing going at it, we have two of the nicest people in boxing outside of the ring also. There is nothing more that you can ask for; this is a fight that the true boxing fan wants.
JA: Thank you Mr. Burchfield for taking time out of your busy schedule to conduct this interview with me.
JB: Thank you so much and you keep up the great work, you're doing a great job and we really appreciate it. 
Send questions and comments to: aldenjimmy@cox.net