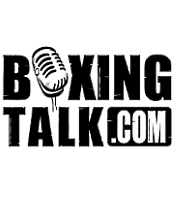 JA: Congratulations on the Tyrone's big win Saturday night. Tell us how the fight went down.
"Well as you all know it was Tyrone's first fight since losing in his last fight, I get tired of saying that and the public knows it. There is always a question mark when you walk to the ring after your first defeat. Tyrone Harris stepped up to the plate, he worked really hard for this fight and has learned so much in the gym, or should I say he remembered so much in the gym. His dad worked him for 40 days straight, they were working on a lot of the basics of his defense, keeping his hands up, worked on his inside game a lot. Tyrone doesn't like to tie up, Tyrone loves to hit but he is learning how to tie up and that is all parts of the game that is going to take him to a world championship. In the first round it was a feeling out process, Tyrone was working his jab and in the second round his dad told him to pick it up a little bit and he caught him with a right and followed it up with a left hook. I was standing in the back near ringside and I walked up to ringside when the punch was thrown and many people asked me what he hit him with, I said I don't know I was too far back and the referee was in the way. The reporters at ringside said well I didn't even see the punch that's how fast it was. Tyrone has definitely enhanced his speed and power and you definitely know what you have when you have speed and power."
JA: Is Tyrone a little relieved now that his first fight back after a loss is over and he can just worry about fighting?
GB: I will tell you what Tyrone said. He said before he was defeated he was fighting for his promoter Patrick Ortiz, his father, his trainer and for his manager, he wasn't fighting for himself. Now that he has a defeat he doesn't have to fight for the undefeated record any longer, he is more relaxed, more comfortable, Tyrone was always sure of himself but it was always for someone else. I think when a fighter fights for himself he fights to win the way he knows how, not the way everyone around him wants him too win. Everybody likes a knockdown drag out affair cremation of a fighter, sometimes a fighter has to be a fighter that knows how to break a fighter down and work him in the later rounds. Tyrone felt that everyone around him wanted him to knock everyone out in the first couple of rounds, and that was something that we never wanted and now that the myth is over we have a future world champion in Tyrone Harris that is for sure.
JA: What is next for Tyrone?
GB: He will be fighting in the state of Washington, the state of Oregon, and back out to the state of California soon, I cant give you the exact dates or casinos because we haven't touched base with our promoter Patrick Ortiz. Patrick has three back to back shows so he is a busy man, we have a little time to figure out what is next for Tyrone and we should know with in the next couple of weeks.
JA: When would you like Tyrone to fight next?
GB: Tyrone would love to fight tomorrow and he will fight anyone anytime, anyplace, anywhere or believe it or not for any amount of money, he has left that up to me. Tyrone is not a money hungry fighter, he knows what it takes to be a champion, he is very negotiable.
JA: Would you like him to step up in competition?
GB: Oh yeah most definitely, there is one thing that we will never do and that is take a step back in competition and just fight for the payday, we will never do that. I always wanted to step Tyrone up long before his loss. Thank God that we have a great promoter in Patrick Ortiz that he said 'lets take our time and lets work through things'.  Armando Cordoba, the man that Tyrone just beat was a very tough fighter and has been in there with some world class fighters. I believe if you look at his record that Tyrone is the only person to ever knock him out with out being stopped by the referee. I do want to say this that Cordoba was a very respectful human being, and I thought that it was cool when Tyrone entered the ring and they both hugged and showed good ring generalship before the fight even started. I thought overall that both pugilists were very admirable with world class tendencies.
JA: A lot of people may be reading this interview and be saying that "Oh there going to get on another high again about Tyrone Harris". Its hard to put into words but do you know what I mean.
GB: Oh yeah I do know what you mean. Our team is made up of four Christian individuals. Our promoter Patrick Ortiz, Wayne Smith the trainer, Gary "GB" Brandenburg the manager and of course Tyrone Harris. Three of the four were greatly humbled back in January in 12 minutes by Jesus Christ our lord and our opponent. We didn't mean to think that we were bigger than we were, or act bigger than we were but when your 14-0 you think that your indestructible, but the Lord took a few minutes of our lives and he certainly humbled us. I promise you from this day forward you are going to see a gracious, humble, caring, Christian oriented team Tyrone.
JA: How is Tyrone doing?
GB: Tyrone is feeling really good about the things that he worked on in the gym. Tyrone loves what his dad told him "If it aint broke, don't fix it" but sometimes you have to teach a young dog new tricks. There are a few things that Tyrone was working and there are going to be a few things more that Tyrone will be working on. Tyrone even said that his father has worked him out for 40 days and 40 nights, even the Lord would need a rest after that [laughs].
JA: I am going to be giving Wayne a call soon but what did Wayne have to say after the fight?
GB: I believe what Wayne gave Tyrone was a B-B+ at what they were implementing on working on. Wayne is also impressed with the strength that Tyrone has gained in the last 40 days. Tyrone has done a lot of different strength and condition exercises to get him prepared for the fight. Believe it or not Tyrone loves to train and knows that every boxing match is won in the gym and that every boxing match is won whether or not he listens to his corner or not. I believe that within the next year and a half that Tyrone Harris will be fighting for a world title.
JA: When would you like to see him on Showtime again?
GB: Tomorrow.  I would love for him to fight Israel Hernandez again, we asked him three times and he said no all three times. Tyrone has nothing to gain by beating this guy because Tyrone can beat this guy 39 out of 40 fights. Hernandez has everything to lose; Hernandez will not fight Tyrone again. Tyrone even said that he will put up his belt, his purse, he would fight him for free, all he wants to do is fight him.
JA: Team Hernandez might be looking at this and may take you up on that offer.
GB: I hope they do because I will pay Tyrone out of my pocket to watch him whoop that boy. I will pay Tyrone out of my pocket because I will tell you exactly how the fight will go. Tyrone Harris will be patient, he will be methodical, he will wear Hernandez down and he will knock Hernandez out within 7 rounds. Hernandez is a big puncher and if Tyrone doesn't go in there and try to trade with him, which I promise you he wont, its Tyrone's fight all day long. Hernandez is no threat to Tyrone other than he has a good right hand and people may not understand that, but look at his record. He has 18 knockouts out of his 20 fights that is a pretty damn good record. But his record doesn't matter; we would beat this guy 39 out of 40 times. I will take on any comers and wagers; that is how confident I am in Tyrone Harris. It is not that I have any disrespect for Israel because I don't; he was very respectful to us after our defeat.
JA: If they do take you up on that offer of fighting you for free, would your promoter Patrick Ortiz back you?
GB: Well I think say that is my call; Patrick would put Tyrone in with Hernandez again in a minute. The purse negotiation is my call, so you heard it first from G.B. We will fight Hernandez for free and a knockout pays double. This is how confident I am in Tyrone Harris would beat him, and I will take any side bets. I am not a betting man and this is how much I believe in Tyrone Harris. The people that watched him on Showbox don't have a clue of what Tyrone can really do in the ring. Showbox said that was arguably the best fight of the night when he fought on there and it only went four rounds.
"Let me tell you something James of Patrick Ortiz of Ringside ticket. He promotes in Michigan, California, Oregon and in different states. I have to be honest with you, if any fans have the opportunity to go see one of Patrick's shows they don't want to miss it. Patrick is a very approachable individual, as you all know he used to Promote Shane Mosley. Patrick puts on great shows and is very respectful to the fans and to the casinos. Patrick Ortiz cares about two things, fighter safety and casino respect. He makes that very adamant at the weigh-ins and so forth. Patrick Ortiz is a Christian also and that means a lot to me, the Lord does not let bad people into a good situation. The Lord has allowed us to be with Patrick's team and we thank him very much, and we will always remain with Patrick Ortiz.
JA: Floyd Mayweather vs. Zab Judah is the hottest ticket to get right now and it should be a great fight. Can I have your thoughts on the fight?
GB: Absolutely. I believe the only thing that can beat Floyd Mayweather at this junction of his career is himself. As a boxing manager, I look at the attitude of fighters. I really wish Floyd could be and would be a bit more low-key, toot your own horn but don't play the entire band. Concerning the upcoming Mayweather VS Judah fight, I can not see any way what so ever that Judah has the slightest chance to beat Floyd, unless Floyd allows it to happen. I believe that Mayweathers quickness & power will overwhelm an possibility that Judah may have to even make this a close battle. I do not dwell on past fights as those were yesterday's news and today will be tomorrows headlines, but with that said, Mayweather will take out Judah within 7 rounds and do it in fine fashion. I suppose both of these fighters could be a bit more humble concerning their actions outside the ring and their choice of words. Respect inside the ring and outside of it are two different subjects, both need work outside the ring.
JA: Is there anything that you would like to say in closing?
GB: I would say Israel that if you would like to fight Tyrone Harris I promise that we can make that fight happen. Showbox if you would like to see Tyrone Harris again I promise you we can make that happen. I have the utmost respect for Israel Hernandez camp and Showbox was really great to us. They were very kind people and would love to go back on Showbox and show them what Tyrone Harris is really made of as a fighter.  I would like to thank Boxingtalk.com for the interviews that we do with you. There are many people that call us and ask us for interviews. I want to say this in big bold letters; I give James Alden first interviews with me and Tyrone Harris. I want to say that you earned that with me and I think you're a heck of a guy and I love your writing.
Send questions and comments to: aldenjimmy@cox.net