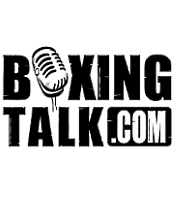 In this must read interview, world renowned trainer Freddie Roach sits down with Boxingtalk and brings us up to speed on Manny Pacquaio, James Toney, Brian Viloria, Peter Manfredo Jr,
Israel Vasquez, and the rest of his stable. Roach speaks about the upcoming Heavyweight showdown between current World Champion, Hasim Rahman and 2003 fighter of the year James Toney. Roach also talks candidly about the collision about to take place between the Pride of The Philippines Manny Pacquiao and Erik Morales.  
BT - Freddie Manny Pacquaio vs Erik Morales is getting closer and closer. How is Manny looking so far in camp?
FR - Manny's doing really well, he's training every day with some excellent sparring. We have a kid from Japan here, well he's from Venezuela originally but he's out of Japan, one of Mr Honda's fighters. This kid is good for Manny, his name is Lisares from Japan. He is 18-0, number 6 in the world 126 pounder, a really good fighter. Manny is on track where we want him, we are working towards making Manny a more complete fighter than he was last time. I told Manny today, that he is going to have to do more than just the one two to beat Erik Morales. The last fight Manny was just looking for the big left hand, and Morales is way too smart to get hit by that.
BT - Freddie, so one thing you are working on with Manny is to keep busier in the ring next time?
FR - I think we have to back Morales up to win the fight, we can't let Morales dictate the pace of the fight like last time.
BT - Freddie, James and Rahman got to throwing some punches early it seems....what are your thoughts on that? (laughs)
FR - (Laughs) yep, I heard they got into a fist fight, and I also want to say that James Toney also got married today to his long time girlfriend Angie. They got married down in Cancun Mexico. I tell you, people think that James Toney just does things in front of the camera, but I am here to tell you, it's not that,James really doesn't like any of his opponents. He doesn't like anyone that says they can beat him, so I say to him ' James, what are your opponents supposed to say' ?, and he's like "fuckem ". (laughs) I like that attitude... James doesn't have many friends in boxing (laughs).
BT - Freddie so let's talk about this fight, how do you guys get the Heavyweight Championship back from Rahman?
FR - Well you know, Rahman is a strong guy with a strong right but James is too crafty to get hit with that right though, he doesn't get hit with right hands. It's like what Eddie Futch used to tell me ' only suckers get hit with left hands ' . James is a very slick guy, and the thing is I think James will come into this fight in much better shape. This will be the first Heavyweight that James has fought that can punch, and is really strong. I think it's a good fight for James, and I think James will be Heavyweight Champ
again.
BT - Freddie let's touch on the Ruiz/Valuev fight for a second, what are your thoughts on that fight?
FR - I heard from a few Japanese reporters that they had the Russian winning the fight. I heard from a few guys out of Boston that Ruiz won the fight, so I guess it was a close fight. I heard it was boring, and the last thing we need in the Heavyweight Division right now is two boring guys. Valuev is Champion now, and hopefully James beats Rahman, so Valuev will be one more guy in our way to unify the title. After that maybe Frankenstein..who's that guy? Oh Klitschko will come back.
BT - Freddie, Israel Vasquez grabs the title from Larios, did you think it would be that easy?
FR - It couldn't have happened to a nicer guy, Israel is a little notorious about starting off slowly so we warmed up good in the dressing room. The fight ended quickly, and we were happy about that. Larios got a really bad cut that was from a punch, take nothing away from him, he's tough. I heard a possible rematch may be in play from Golden Boy on this one. We will do it again if Larios wants to do it.
BT - I thought Oscar Larios showed a lot of class in defeat.
FR - He did, I wasn't sure if he was happy it was over though ( laughs ), seriously, I don't know if he fully recovered from that first knockdown. But I am pretty sure we have not heard the last of Oscar Larios.
BT - Freddie, what happened to your Olympian Vanes Martirosyan?
FR - Vanes was sparring with one of Mr Honda's Middleweights from Japan,  and with like 10 seconds left in the last round Vanes got caught and was cut. It looks like right now that Vanes will be out about 6 weeks.
BT -  Freddie when will Peter Manfredo Jr be in camp for his big upcoming fight against Scotty Pemberton?
FR - Peter will be here Jan 2nd, he starts training and we are going to get him ready for that fight. I think it's a good fight for Peter, I look forward to working with him, he's a good kid.
BT -  Freddie what's the latest with Brian Viloria?
FR - Brian is working every day, his fight is so far away that we aren't sparring right now. He is getting really bored at the house, so he is coming in here working out at the gym. I am kind of ignoring him right now (laughs) because I don't want him to get bored with me either. Once we get within striking distance, we'll start picking it up.
BT - Freddie I want to ask you a question that deals with Freddie Roach. You really love this stuff don't you? I don't think there are many guys that can say that they love their job as much as you do.
FR - You know I have a great staff here with Macka Foley, Justine Fortune, Sammy Stewart, Eric Brown, Marcus Harvey. These guys really help each other out, so that makes my job easier, but this is what I do. I put in long days here, I go in at 9 AM and go home at 8PM...but this is what I do.
PURCHASE BRAD COONEY'S NEW BOOK - BRAD COONEY'S LET'S TALK BOXING
http://www.authorhouse.com/BookStore/ItemDetail~bookid~26398.aspx
Send questions and comments to: bradcooney1@bellsouth.net