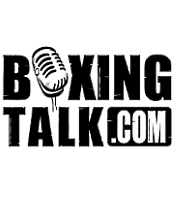 On Saturday night at the Silver Star Hotel & Casino, in Choctaw Mississippi, Dorian Beaupierre will get into the ring and hook up with former 2 time Nigerian Olympian Eromosele Albert ( 12 - 1 - 6 KO ). This fight will be for the Vacant IBA Continental Light Middleweight title, and with a win Dorian will inch closer to his dream of becoming a World Champion. Boxingtalk just caught up Dorian and discussed his next fight, and his goals for 2006.
BT - Dorian talk about your fight coming up this Saturday, you have a tough opponent in Eromosele Albert (former Nigerian Olympian).
DB - Well all I have to do is do what I do best, fight. I have been working extremely hard for this fight, and I have seen this guy before. He didn't impress me at all with what he brings. The only thing I was impressed with him was that he does show up in good shape.
BT - I talked to Albert a little while ago, and asked him if he had anything to say to you. He wanted to tell you that you better be ready and in shape for this fight, because he's coming at you. What is your response to that Dorian?
DB - Well like I said before, I know what he brings and I hope he can withstand my power because once I drop that jab, and straight right on him he needs to be ready.
BT - You have 12 wins with the 3 losses, and half of your wins come by way of knockout. What style of fighter would you best describe yourself as?
DB - I am a boxer/puncher, I usually try to control the fight when I am in there, I do a lot of moving. But, I am not scared of anybody and I will put it on someone if I have to, usually I box and move though.
BT - How many amateur fights did you have?
DB - I had about 68 fights, and most of them out of New Jersey. I lost about 6 of them, but the ones that I lost were all on the National level, and they had much more experience than I did because I started late. It was just a matter of time, and I got the experience that I needed, in 2000 I was ranked number 3 in the nation, and was inducted into the NJ Hall of Fame for that. I won the New Jersey Golden Gloves as well.
BT - Talk about your fights with Daniel Edouard, they were some wars.
DB - He definitely underestimated me, that was a step up in my career and I trained my ass off for that fight. I train hard for all of them, and I just used what I learned in the gym, and the first few rounds I remember I was a little hesitant, but I picked it up later, and tore him up. I thought strongly that I won that fight, and so did most ringside.
BT - Who was the toughest guy you ever faced?
DB - My toughest was Dante Craig, he was tough. I beat him, and I remember how hard he hit, every punch he threw at me I felt. I think him and Edouard were the two toughest.
BT - What are your goals for 2006?
DB - Well I am currently working with Pat Burns, and I want to get all of the experience that I can. I want to win this belt on Saturday, and continue to train to become a World Champion. I have 3 more years in boxing, and I told Pat that I hope I can be champ.
BT - 3 yrs? what's that all about Dorian (laughing)?
DB - (Laughs) Well, I don't want to do this forever now. It all depends though, it could be longer than that, but I have a good job now, but my goal is to be the best boxer I can be, so I gave myself 3 years.
BT - Dorian, you currently train with one of the best boxing trainers in the world, Pat Burns. Most boxing fans know that Pat is the Chief Trainer for current Undisputed Middleweight Champion, Jermain Taylor. What's it been like working with Pat Burns?
DB -  It's been a real blessing to work with Pat. To have Pat in the same gym is nice, and he teaches me a lot of things, and everything he tells me I am going to work at. He tells me good nutritional things to eat, and my weight is right where it needs to be, I am getting a lot of knowledge from him, it's a blessing to have him in my corner. Everything he says, I am taking it all in.
BT - Talk to the fans that will be at the fight Saturday night.
DB - For those out there, Dorian is coming down there and I am looking to make a statement. I am coming with all the confidence that someone can have. The Quiet Storm is coming, and I am going to surprise a lot of people, and I know the fight will be easier than training, and I cannot wait for it.
Send questions and comments to: bradcooney1@bellsouth.net