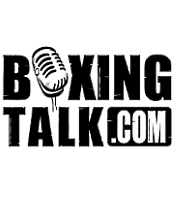 JA: Donnell can you tell us a lit bit about yourself and a little bit about your amateur career?  "
I didn't really have a big amateur career. I fought Light Heavyweight from 1993-1998, in 1997 I was ranked number one in the light heavyweight division. I fought a few international fights; I fought in the chemistry cup in Germany. I did not have a stand out amateur career like some of the big guys in the division. I'm plain and simply a country boy who just wanted to box when I was younger. I'm from Ivanhoe, North Carolina and proud of it." 
JA: How would you asses your year in 2005?
DH: I would give my self a B+.  I did not fight the fights that I wanted to fight in 2005. After I won the WBC Continental championship I thought I would be getting a lot more publicity because that was my coming out fight. I could not have staged the fight any better, the guy I fought was 63 pounds heavier than I am. He was known as one of the bigger punchers. He came out in the first round and just dominated the fight; he knocked me down in the first. After I got knocked down it started to turn to my fight style, I am not the type of fighter that will outbox you like a sweet Pete Whitaker. I worked with Kenny Adams in 97 and he tought me something that I will never forget. He taught me that if I can get my self to train and get my self in shape to the point where I can fight for 3 minutes of every round, that alone will beat a lot of people. That piece of advice alone has helped me win over 90% of my fights.
JA: In 2006 do you expect to be getting the attention that you deserve?
DH: I hope so, that's up to Don and the rest of the company to push my name forward. I think with them being patient with me and letting me come along and now that I think that I am ready, I hope that he puts me in the fight that I know that I am ready to fight. The only opponent that I think they were saving me from was Stacey Frazier, and I knocked him out. I hope they can see that I have heart, determination and the will to not give in.  There is not any one out there in the heavyweight division who wants to let it all hang out.  I am willing to let it all hang out.
JA: Do you think that Don King is going to push your career to the next level in 2006?
DH: I hope so. The time that I been around Don and said what I was going to do I did and the things that Don said he was going to do he did. I can not complain about anything so far up to now, anything that he said he was going to do he done for me. I have not asked for anything, everybody that they put in front of me I never complained I just accepted the challenge. I feel that I am ready to fight who ever they want to match me up against. I would love to fight Nicoli the guy who just beat John Ruiz because I always fight big guys better.
JA: Would you go over to Germany for the fight?
DH: I would go over to Germany for the fight that would not be a problem.
JA: Now your 23-0-1 draw. Do you feel that you should be getting a lot of the top 10 fights? Do you feel that you should be fighting bigger names, have you brought that to Don's attention?
DH: Well after I fought on September 3rd everybody else had a fight. Lamon Brewster had a fight after me, Larry Donald fought and John Ruiz just had a fight. I just hope that they have not forgotten about me and I am willing to fight anybody.
JA: What can we expect to see out of you in 2006 that we have did not see in 2005?
DH: I am hoping that I can get a T.V fight where I can get some exposure to show the world that Donnell Holmes is here to stay. I am not concerned with anybody who does not have a world title. I am looking to be fighting for a world title shortly. I would not mind fighting an opponent that can help me get to that point. That is my top priority, is getting a world championship. Brewster, Byrd, Nicoli or Rachman, that is who I want. I would really like to fight Nicoli because he seems to be getting all the attention and plus he is the biggest heavyweight champion out there.
JA: Is there anything that you would like to say in closing?
DH: A lot of people have been asking me to fight DaVarryl Williamson because he has been using my name that was given me in the amateurs "Touch of sleep". If we did fight it would not be over the name, it would be over to get me a step closer to a title shot. I like DaVarryl and I am proud that he is doing well in the pros. He is one of the guys that I admire because he got knocked out and he came back and got his break. He looked bad against Chris Byrd but from a boxers stand point it looked like he had a bad game plan. He talked junk about me before he fought Chris Byrd, but that does not mean nothing to me. He was doing interviews and was saying that I am nothing but a regional fighter. He can think what he wants to think but if we fight I feel real confident that I will knock him out.
Send questions and comments to: aldenjimmy@cox.net