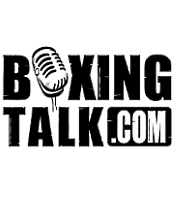 Now that the WBC has officially declared James Toney the mandatory challenger for Hasim Rahman's new belt, boxing fans can look forward to a good heavyweight scrap.  Though Rahman was declared the WBC champion when Vitali Klitschko retired upon realizing that his body had begun to betray his heart, it is hard for boxing fans to recognize Rahman as any kind of a champion since he did not acquire the title in the boxing ring.  And that is exactly why a Rahman-Toney fight would be great for fans; somebody is going to get bounced from the heavyweight picture on fight night, while the victor is going to make a big splash in the heavyweight division.
 James Toney is a skilled, old-school, junkyard heavyweight.  In spite of standing 5'9" and being a natural middleweight, the 37 year old Toney is a born fighter, not a made one, and that puts him alone among heavyweights fighting today.  Toney, who was last seen battering Dominick Guinn around a ring while politely chatting with those sitting at ringside, has got to be chomping at the bit for the opportunity he's about to get by fighting Hasim Rahman for a world title.  Toney has already defeated a fighter (John Ruiz) that Rahman couldn't (albeit with the benefit of illegal steroids in his body), and he is as relaxed in a boxing ring as a corpse in a casket, which is why when this fight gets made, he will likely be the betting favorite.
 Rahman's career has been mostly defined by a single knockout punch landed against Lennox Lewis.  For this Rahman should be grateful, because there have been several one punch endings in his career which I'm sure he wouldn't want people to define him by (Oleg Maskaev and the Lewis rematch spring to mind).  However, to his credit, Hasim picked himself up, and fought in smaller venues, then beat Kali Meehan at Madison Square Garden and then reemerged against his old pal Monte Barrett (I'll admit, I was one of the dummies who forked over 30 bones for the televised version of Nyquil).  All of this will be irrelevant though the moment Rahman inks a fight with James Toney, because Rahman will then have the last say in whether or not he is remembered for one punch, or for becoming a two-time heavyweight champion.
 Taking a closer look at the fight itself, the first thing that comes to mind is that it is obviously harder to analyze this match up so far out, without the usual luxuries of getting a sneak peak into each fighter's training camp.  But this fight is just too interesting not to try, and so at first thought, I've got to go with Toney.  Except for punching power, Toney has all the tools required to give Rahman a boxing lesson. 
 Toney is an inside fighter, and though he outboxed Ruiz from a distance at times this past summer, he prefers to keep a fight at close quarters, where any size or reach advantage of an opponent is immediately negated, and where Toney's ability to put great combinations together gives him the decided edge.  For Rahman, whose power is almost always utilized from a distance, where he can throw his punches with more momentum and leverage, dealing with Toney on the inside would be disastrous.  Many people know of Rahman's effective jab, however, Toney is a master of sweet subtle movements, and has an excellent defense.  Rahman has the bigger punch, but also a much more suspect chin.  Toney, who has the better pedigree, is also the older, smaller fighter. 
 No question about it, this is an interesting match-up, one that will probably see  Toney installed as the betting favorite by the Vegas oddsmakers.  Plus, imagine how much fun it would be to go to a Toney-Rahman press conference.   Sitting back and taking this all in, who would have thought that after the disappointment following the last heavyweight title bout that never was (Vitali Klitschko vs. Rahman), it turns out there might be something to be thankful for after all. (Dedicated to Alex, Raleigh, and Lauren)
Send questions and comments to: michaeltyoussef@msn.com