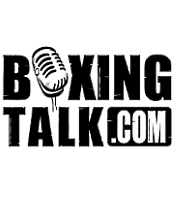 After his stunning seventh round stoppage of Lance 'Mount' Whitaker last December, the boxing world stood up and took notice of unbeaten Heavyweight contender and 2000 Olympic Silver Medalist Sultan Ibragimov, as one of the division's brightest stars. The International Boxing Federation (IBF) obviously agrees, as the world sanctioning body has ordered an elimination bout between Sultan Ibragimov (19-0, 16 KOs) and always tough Ray 'The Rainman' Austin (24-3-3, 16 KOs) to determine the number one challenger to newly crowned champion Wladimir Klitschko.
"I have always dreamed of becoming the Heavyweight Champion and now I'm just one win away from my goal, said the former Olympian Ibragimov, a native of Rostov-na-Donu, Russia.  "There is no Heavyweight in the world that can beat me."
"Sultan is the premier contender in the Heavyweight Division, and he has the style and charisma to bring positive attention back to the weight class," added Ibragimov's manager Boris Grinberg.  "We thank the IBF for this opportunity, and we can't wait to get in the ring with Ray Austin and show the world that Sultan is truly the next great Heavyweight."
Ibragimov's promoters, Warriors Boxing Promotions and Sampson Lewkowicz will commence negotiations with Austin's representatives as soon as possible to determine a date and venue for this outstanding Heavyweight matchup.
"We are excited and looking forward to making this fight happen," said Leon Margules, Executive Director of Warriors Boxing Promotions.  "We will do everything in our power to see this fight through as Sultan is ready, willing and more than up for this challenge.  He is a well deserving opponent and his accomplishments speak for themselves."  
Ibragimov's co-promoter Sampson Lewkowicz was equally enthusiastic and said "I have been working with Sultan since May 25, 2002 when he turned pro.  I never had a doubt that he would become the World Heavyweight Champion".
For more information on Warrior's Boxing, please visit our website at
www.warriorsboxing.com