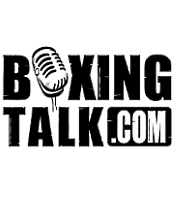 Oscar De La Hoya and the brilliant Bernard Hopkins kick on this month to mention one but the domestic dust up between IBO champ Carl Thompson and untested Silver Medallist David Haye on the 10th of Sept sends chills down my spine.
Both have one punch power that would knock out any fighter from any weight division from any era and both don't take a punch to well, yet both can recover from bad knockdowns to get up and win by KO.
For me Carl Thompson now a ripped 40 year old veteran and a former 2 time WBO champion is one of the toughest fighters I have ever seen in recent memory. Some fighters talk the talk but Carl literally walks the Walk and makes Rocky 2 look like a sparring session. Its simple he either knocks you out or gets knocked out.
David Haye the 24 year old bomber has endless talent and has only had and won 10 fights all ending in KO and none going past four rounds but does his inexperience make him the underdog or his youth and fitness make him the favourite.
This is a fight that has most fight fans split but slightly edging towards Haye to stop Carl within 6 rounds tough rounds.
Thompson last time out faced Sebastian Rothman and was been totally dominated even sent to the deck in the fourth to get back up and some how stop Rothman in the 9th round with a single punch that would have made Sonny Listen raise his eye brows.
It's a pick em fight and everyone has there own opinion but im a hardcore fan of the sport and have watched both careers to date from a distance and although I favour Haye to build up a strong pace with plenty of movement and stopping Thomson within 8 rounds I have a feeling Thomson will not go out without a fight.
I expect Thompson to either to hurt Haye and even knock the younger man down and dominate the first 3 or 4 rounds but see Haye's speed and accuracy break down and stop the tough Thomson somewhere around the 8th round. But I really would not be shocked if Thomson lands early to leave Haye flat out, he really does have power in either fist and Haye is after all not to strong when he has to take a shot.
This is one I won't be missing at all costs and one I would get out of bed at 4am to watch and sit outside naked in the snow, indeed I would even pay for this one; I think it will be that good. Both are nice guys but I would love to see Carl prove that age is only a numbers and win this fight and make a little money before he calls it a day but I think Thomson is several years past his best and I have to favour the younger man, lets hope it lasts a few rounds, the promoters have billed this as DON'T BLINK - Don't worry I have some sticky tape!
My verdict, Haye in the 8th!