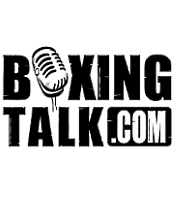 It's now official! 
The New Jersey-based International Boxing Federation has officially sanctioned the December 11 Manny Pacquiao-Fahsan 3K Battery as an eliminator for the vacant no. 2 slot, with the winner assured of becoming the top guy should IBF champ Juan Manuel Marquez decide to rumble with current no. 1 Rocky Juarez in a mandatory defense. 
IBF Championship Chairman Lindsey Tucker, in an e-mail message to this writer, revealed that an application to sanction the bout as an eliminator was received by his office this week, prompting him to approve the application for the 12-round rumble. 
"I did approved Manny Pacquiao VS Fahsan 3K Battery for an IBF Featherweight Eliminator for #2. The request came in this week," Tucker told this writer. 
The no. 2 featherweight slot in the IBF rankings is currently vacant, while no. 1 Rocky Juarez is slated to vie for the WBC title soon, starting with his showdown today to defend the WBC Continental Americas featherweight crown against ex-WBC champ Guty Espadas Jr. 
Three weeks ago, organizers of the Pacquiao-Fahsan bout announced that the fight will be an IBF eliminator, although they had yet to formally apply for a sanctioning with the sanctioning body. 
Apparently, promoter Murad Muhammad's M&M Sports had practically burned the telephone lines so as not to disappoint the Filipino crowd, and give the fight the glory it richly deserves which is the IBF sanctioning. 
Pacquiao and members of his team are slated to arrive in Manila on Sunday, just in time for a scheduled meeting with event organizers and sponsors on Monday. 
Promoter Murad Muhammad will plane in via Philippine Airlines from Los Angeles today. Fahsan 3K Battery, together with manager Jimmy Chaichotchaung arrives on Monday as well as the opponent of RP and Orient Pacific Boxing Federation No.1ranked super flyweight Z "The Dream? Gorres, hard-hitting KO specialist Chaiyong Distar who has 11 KO?s in 12 wins with 2 defeats.
Among those who have supported this event are Smart, Talk N' Text, Solar Sports, PLDT, Taguig Mayor Freddie Tinga and Discovery Suites.