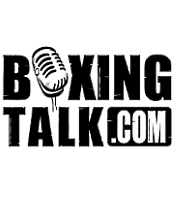 A rematch between Michael Hunter and Esham Pickering is a distinct possibility now that the EBU have named Pickering as official challenger and set a deadline of July 28th for both parties to reach an agreement in order to stage their tantalising rematch later this year. In a leading candidate for British fight of the year last October, Hunter rose from the canvas in rounds one and two to outpoint Pickering by majority decision to add the Commonwealth and European super-bantamweight titles to his British  (114-113, 115-112 and 113-113).
"We'd fight Pickering again. Hunter doesn't badmouth people but it's fair to say that Esham Pickering and Bernard Dunne have gotten under his skin a bit," revealed Hunter's trainer Neil Fannon.
"I read somewhere the other week that Pickering said he was only 30% at his best when he fought Michael and that there's more to come. Well if he's under performing by that much after being with the same trainers (The Ingles) for ten years then maybe he needs to consider finding a new trainer," Fannon added.
In the meantime, Hartlepool hero Hunter could make the third defence of his European crown as early as July, but it won't be against emerging rival Bernard Dunne, according to Fannon. Unbeaten Irish hope Dunne next appears at the National Stadium in Dublin against David Martinez, 15-1-1 (3), on June 3, and is targeting Hunter before the end of the year.
"Michael Marsden (a member of Team Hunter and trainer of Noel Wilders, who Dunne stopped earlier in the year) has spoken to Dunne's promoter Brian Peters and told him that we could sort it out for July but apparently we're not in their immediate plans. We're hoping to make a voluntary defence in July, ideally against someone who will make Michael look good, but we'll take on whoever they (the EBU) tell us," said Fannon.
And Fannon confirmed that Hunter did turn down the opportunity to challenge IBF featherweight champion Valdemir Pereira in Boston on May 13 following Esham Pickering's withdrawal after sustaining a rib injury.
"It would have meant us flying out to America almost immediately following Michael's last fight and with it being up at featherweight we decided against it. Hunter's a strong super-bantam. Ideally we want him to rule Europe before challenging for a world title but had the chance come at super-bantam we'd have jumped at it."
A typically rampaging Hunter saw off mandatory European title challenger German Guartos in three rounds on April 28, outgunning his game opponent after being wobbled himself in the opener.
"Hunter's so fit that he's able to throw off the effects of shots like that. Guartos's trainer told us afterwards that their plan was to go full throttle for four or five rounds to try and win so Michael was always going to have to take some shots. But when your gas tank is running low he's the worst possible fighter to be sharing a ring with because he has so much energy. I was pleased with his performance because he's starting to listen more," explained Fannon.
"Michael doesn't make excuses but he was suffering from flu in the build-up to his last fight. And previously he's been for treatment at Sunderland football club for a shoulder injury but he just gets on with it. He's getting better all the time and he's improved 100% since beating Esham Pickering.
*NB Esham Pickering contacted Boxingtalk to confirm that he is very much looking forward to his rematch with Hunter. More to follow.
Send questions and comments to: benjcarey@yahoo.co.uk