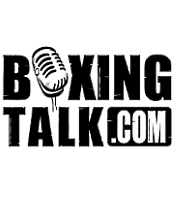 Press Release:
Undisputed middleweight champion Bernard Hopkins will face undefeated middleweight heir apparent Jermain Taylor in a fight being billed as "NeXt in Line" on Saturday, July 16 from the MGM Grand Garden Arena in Las Vegas, Nevada.  The championship card will be presented by Golden Boy Promotions in association with DiBella Entertainment and televised and distributed live on HBO Pay-Per-View beginning at 9pmEST/6:00pmPST.    "Bernard Hopkins has always done things his own way, and this fight is no exception," said Oscar De La Hoya, President of Golden Boy Promotions. 
"At a time when most champions would waltz into retirement against easier opponents, Bernard is taking on the toughest available challengers, and making the final fights of his career the most meaningful."    It's a classic boxing match-up where Hopkins, the veteran warrior blessed with experience and skills that has lead to a record-setting 20 straight title defenses, takes on Taylor, the enthusiastic upstart, who many boxing insiders believe is heir apparent to Hopkins' throne.    "Hopkins-Taylor is a significant crossroads fight between an undisputed world champion determined to cement his legacy and a rising star who is ready to challenge for the throne," said Mark Taffet, HBO Senior Vice President of Sports Operations & Pay-Per-View. "Boxing fans will not want to miss this important event."   For Hopkins, Taylor is just next—next in a long line of pugilist who have tried and failed to upset his throne.  "Jermain Taylor has the skill and talent to become middleweight champion of the world one day," said Hopkins.  It's just that the day won't be July 16."  
The young Taylor views it differently.  "Yes I am next," said Taylor.  "The next middleweight champion of the world."     Bernard Hopkins (46-2-1, 32 KOs) is already assured a place in the Boxing Hall of Fame thanks to his ten-year reign atop the middleweight division and his amazing record.  An old-school warrior who is the epitome of a Philadelphia fighter, the 40-year-old "Executioner" is one of the rare fighters who just gets better and better with age.  In his last bout, on February 19, Hopkins scored a dominating 12 round decision win over highly ranked British contender Howard Eastman.  Hopkins, who has publicly stated he will retire upon his 41st birthday next January is ready for a hectic career finale that begins with Taylor.   "I give credit to Jermain for accepting this challenge," " said Hopkins.  "Unfortunately for him, he will not stop me from finishing out my career the way I've always done things – my way."  
Jermain "Bad Intentions" Taylor (23-0, 17 KOs) is a 2000 US Olympic Bronze Medalist who has carried that success with him into the professional ranks.  A versatile boxer with a stiff jab and thudding power, the 26-year-old resident of Little Rock, Arkansas has defeated former world champion William Joppy. His defeat over Raul "El Diamante" Marquez at the Home Depot Center in Carson City and his spectacular victory over previously unbeaten Daniel Edouard at the Staples Center in Los Angeles last February made him the most logical contender for Hopkins WBC, WBA, IBF and WBO titles.   
"Bernard Hopkins is a great champion and I have a lot of respect for him," said Taylor.  "But I will not respect him once the bell rings.  I have waited for this moment for my entire life, and I won't be denied on July 16.  If Bernard won't pass the torch, I'll just take it from him." A world-class undercard for "NeXt in Line" will be announced shortly.   Tickets are priced: $75, $150, $250, $450, $650, On sale Saturday, May 7 at Noon and are available at the MGM Grand Garden Arena box office outlet.
Tickets also are sold at all Las Vegas TicketMaster locations (Tower Records/WOW!, Smith's Food and Drug Centers, Robinsons-May stores and Ritmo Latino). Ticket sales are limited to eight (8) per person. To charge by phone with a major credit card, call TicketMaster at (702) 474-4000. Tickets also will be available for purchase at
www.mgmgrand.com
or
www.ticketmaster.com
.
For room packages and availability as well as event ticket information, call MGM Grand at (800) 929-1111 or (702) 891-7777 or log onto the World Wide Web at
www.mgmgrand.com
.