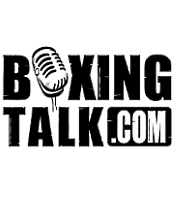 Brooklyn's own Dmitriy Salita (18-0, 11KOs) will take on Ruben Galvan (20-5-2, 9 KOs) on September 14th in what is to be his first appearance in his hometown of Brooklyn. Salita who will have a strong following will be taking on a rugged fighter in Galvan who just went the distance with Paul Spadafora. Raymond Biggs, who also resides in Brooklyn and is a four time Golden Gloves Champion-twice in New York-will be making his pro debut. Adding to the card is a young man who works full time for The New York Post, Jason Quick. Quick who is from South Carolina has a record of  3-0 with 3 KOs and looks to make a name for himself here in the New York area. Completing the rundown are the Timlin brothers Declan and John. Declan has shown power with his two wins coming by way of knockout. His brother John will be making his pro debut. Here's what the fighters had to say in todays press conference held at the Atlantic Oceana in Brighton Beach, Brooklyn.
Dmitriy Salita (18-0, 11KOs):
"Thank you very much. I really from the bottom of my heart want to thank Lou DiBella and Lou DiBella promotions and Sal Musumeci for putting this crad together on short notice. It took alot of work and it shows that they have faith in this card and faith that this promotion is going to do well. I really like Lou DiBella as a person and I like the outfit that he has for the future for myself and how he conducts his boxing business.As far as September 14th goes I am very excited about this. This is going to be my first professional fight in three years in New York. Ever since my last fight I had a feeling that a fight might come up so I've stayed in the gym and for the last month I have intensified my training. I've been in the Poconos for some time and today as soon as this press conference is over I'm going back to training camp to finish my preperations. It's going to be a tremendous show. i'm excited to fight in front of my friends and family and all of my supporters. I just want to thank my trainers, everyone from my team. We did alot of work this card together and it's going to be a tremendous show and I hope this is a beginning of a great relationship between myself and the New York boxing community. I've been waiting for this for a long time."
Raymond Biggs:
"Lou DiBella thanks for having me on your card, Sal, the New York Commission. I'm very grateful to fight on this card September fourteen. I'm just happy to be in front of my home crowd. To show everyone what I have and give a good, good show. I'm just very, very excited. I have been preparing. Lou's is my corner. Tommy's been working me real hard and I just want to show you guys what I'm made of. I been going trying to make the Olympic team and they kind of got me on that point. I'm prepared for this one. I'm going to really make a good entrance and a good show. I just want to thanks everybody and tell everybody just to watch."
Jason Quick:
Hello everybody. How you doing? My name is Jason Quick residing here in New York. Originally I'm from South Carolina so I guess you can just say I'm a country boy in the city. With this New York thing I really think I've earned my bumps and bruises here. One thing that I really want the New York public to do is to adopt me as one of their own sons. With this business here we really need the support . We need the people to come out and support us. I told all the people at my job The New York Post, people at the gym love me and support me. They see that I'm dedicated and very hard working. Just like Sal said and the two Lou's, Duva and DiBella. These guys are great and they're going to work with me. Sal gave me the chance by signing me, really that means alot because without the financial support and without the promotions I can't do it by myself. I can't let them down and first off all I can't let myself down. Hope everybody enjoys the show on the fourteen. Looking forward to seeing you there."
Declin Timlin:
"I'd just like to say thank you to everybody for giving me this opportunity to com down here. Hopefully I'll put on a  good show for you guys and knock some people out. Sal asked me where would I like to fight. I said obviously I want to fight in an Irish neighborhood but if you can get me down to Brooklyn. It will be a pleasure to come down here and as well my brother's going to come down. It's a pleasure to fight on the same card as Dmitriy. He's a nice guy and an excellent fighter. Look forward to seeing you guys on the fourteenth and have a good day."
John Timlin:
"My brother pretty much covered everything already. I know with heavyweights everyone wants to see knockouts so hopefully we're going to give the crowd what they want. I'll have a big Irish following down here and hopefully everyone's going to get what they want to see."
Send questions and comments to: onfireboxing@verizon.net