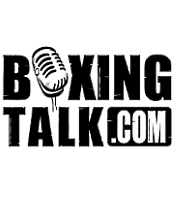 PRESS RELEASE:
Evander Holyfield, four time world boxing heavyweight champion, has signed on to endorse a brand new line of Grant Boxing equipment that will be available at retail.  Grant Boxing, Inc. began when owner Grant Elvis Phillips, at 28 years of age, established himself as the youngest trainer and manager of a world champion in professional boxing ever. In 1996, he began making custom products for high-profile fighters. Phillips soon cultivated world-class athletes such as Evander Holyfield, Roy Jones, Jr., Bernard Hopkins, Floyd Mayweather, Winky Wright and Laila Ali as loyal customers.  
Grant Boxing, Inc., manufacturer, marketer and licensor of the hand crafted boxing equipment and apparel, recently teamed with Century Incorporated, to license and market Grant products on a retail level. Century is the world's largest manufacturer and distributor of individual contact sports equipment.
Under the promotion agreement, Grant products will make their retail debut by hitting stores with an upscale line of boxing equipment and accessories offered nationally by Century. To learn more about this exciting new product line please call Century at (800) 654-4701. 
"It is truly an honor to have such highly esteemed boxing professionals promote Grant products. Now the world will be introduced to the highest quality gloves available, deemed the best equipment out there by remarkable fighters," Phillips said.
For more information on Grant Boxing, Inc. please visit:
www.grantboxing.com