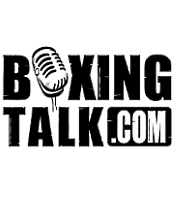 Upon hearing the announcement that Juan Lazcano has withdrawn from his May 13 challenge of IBF and WBA Light Welterweight Champion Ricky Hatton at the Foxwoods Resort, New Jersey-based contender Kendall "Rated R" Holt says it's the perfect time for HBO to make good on a promise he says they once made to him. "HBO promised my promoter Dino Duva that my time would come to fight in a big fight, so I'm calling out HBO to get me this fight and I'm calling out Ricky Hatton to fight me. I'm ready, willing and able to step in."
"I've already spoken to Ricky Hatton's representatives and they're ready to do the fight as long as HBO approves it," adds Duva. "Kendall Holt is world rated; he's been consistently fighting on television and knocked out then undefeated David Diaz on an installment of Sho-Box. He's widely considered a top young prospect, so now is the time for him to step up. Kendall deserves this shot and we're hoping HBO will make good on their past word to him."
Holt, 20-1 (12 KOs), has long been clamoring for a high-profile fight and swears he will shine when the opportunity comes. "This is my destiny. All HBO has to do is keep their word to me and a star will be born that night. I've waited my whole life for a chance like this."