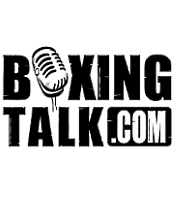 PRESS RELEASE
: Paterson, New Jersey's power-punching junior welterweight Kendall "Rated R" Holt, 19-1 (12 KOs), will headline the exciting undercard of September 24's "Boardwalk Brawls" event at Boardwalk Hall in Atlantic City.  In support of the evening's main events, the 12-round IBF/WBO Heavyweight Eliminator between undefeated Nigerian powerhouse Samuel Peter and former WBO king Wladimir Klitschko and the all-action 12-round WBO Junior Welterweight Championship fight between Miguel Cotto and Ricardo Torres, Holt will continue his quest to get Cotto into a boxing ring by taking on Kiev, Ukraine's Vladimir Khodokovski, 12-7-2 (4 KOs) in a ten-round showcase.  
For 24-year-old Holt, defeating Khodokovski may be the final step before realizing his dream of facing Cotto…if everything goes according to plan that night.  
"Dino (Duva, Holt's promoter and lead promoter of the event) told me that Top Rank gave him an assurance that if Cotto defeats Torres and I keep winning, I will get my shot at him," explained Holt. "I'll be focusing on two things on September 24: one – looking my best in front of all my hometown fans in attendance and the TV executives and, two – hoping Cotto defeats Torres. The first one will be easy, but the second one will not – I know Cotto is in for a tough fight."  
Also scheduled for action are well-respected German veteran Danilo Hausler, 25-3 (6 KOs) (Hausler will face New York's Johnny Vargas, 16-1 [9 KOs] in an eight-round super middleweight crossroads fight) and once-beaten German heavyweight Cengiz Koc, 22-1 (14 KOs) of Frankfurt.  
A trio of undefeated prospects, that quite possibly represents the next generation of heavyweight stars, is also set to light up the live audience. Michael Marrone, 10-0 (9 KOs), Puerto Rican big man Victor Bisbal, 3-0 (2 KOs), and knockout specialist JD Chapman, 15-0 (14 KOs) will all make appearances.  
"This great local and international undercard is a perfect complement to the featured fights and makes it, overall, the best boxing show of the year," said Duva.  
Tickets for the September 24 "Boardwalk Brawl" at Boardwalk Hall in Atlantic City are available at TicketMaster. They are priced between $50 and $400. The event is presented by Duva Boxing, K-2 Promotions, and Top Rank; in association with Caesars Atlantic City.