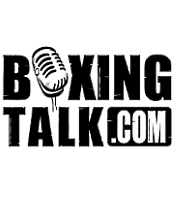 Press release:
Mark Hobson has scotched suggestions that David Haye is taking him lightly ahead of their hotly anticipated dust-up for the British and Commonwealth cruiserweight titles at the Huddersfield Leisure Centre on October 14. The Fight Academy promoted show will be televised live on SKY Sports.
The dynamite fisted Haye is regarded as one of British boxing's finest talents but has come in for criticism lately after embarking on a working holiday as a DJ in Aya Napa before going on to Miami in the lead up to his make-or-break showdown with Hobson.
"Haye's career depends upon the outcome of this fight and there's no way he'll be cutting corners in his training. I've heard the rumours that he's been relaxing over in Aya Napa and Miami but I'm not buying them," said Hobson.
"Haye's deliberately trying to lull me into a false sense of security. We have reason to believe that he has set up a training camp in Tenerife and that he was spotted in Southampton last weekend."
Duel champion Hobson, proud owner of the prestigious Lonsdale belt, and unbeaten in ten fights stretching back to four years, has recently completed a week's sparring in London with fledgling prospect Junior McDonald.
"Both mentally and physically its been exactly what I needed," claimed Hobson. "It's been good for me to come down here and completely shut myself away. I was bitterly disappointed when the fight was called off in July (due to Haye sustaining a hamstring injury in training) but psychologically I'm over that barrier now."
Chief support on this exciting Fight Academy bill sees former Commonwealth welterweight champion James Hare take on Hayes' in-form Robert Lloyd Taylor in a crossroads battle scheduled for eight-rounds. Unbeaten prospects Femi Fehintola, Geard Ajetovic and Nick Smedley are also set to feature.
Tickets, priced at £30 and £55, are available on 0114 2560550.