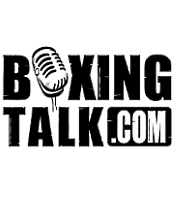 Press Release:
Midwest fight  promoter Bobby Hitz and Hitz Boxing LLC return to the scene where it all started  over 25 years ago. On Wednesday  November 3rd, 2004 Bobby  Hitz/Hitz Boxing LLC will deliver yet another night of action packed  professional prizefighting to Chicago area  fight fans as they showcase the second installment of their "Bar Room Brawl"  series. "The Shark City  Showdown", Live! From Shark City Sports Bar and Grill located at 2240 Bloomingdale Road in Glendale  Heights, IL.  
Headlining  the card is Illinois State Heavyweight Champion Art "The Polish Warrior"  Binkowski (12-0,9KOs), Art returns to the ring after a smashing 2nd round  knockout victory in June.  Art is  eager to showcase his skills once again to all of his loyal fans.  Still undefeated, Art will be taking on  another tough challenger in a scheduled 6 round heavyweight bout. The western  suburbs very own Tommy "Tomcat" Spinks (2-0, 2 KOs) will  also make his return to the boxing scene after a two year layoff due to shoulder  and back injuries.  The excitement  doesn"t end there , in a heavyweight special attraction bout, Thomas Hayes  (16-1, 11 KOs), protégé of former Mike Tyson trainer Kevin Rooney steps into the  ring looking to extend his fourteen fight win streak.  Also on the show will be the always exciting and Crunch Fitness trainer Extraordinaire Chris Riley (2-1) and last  but not least Joseph "The African Assassin" Awinongya (11-8, 3 KOs) returns  after suffering a disputed decision loss to undefeated Ed Gutierrez (15-0, 5  KO"s) as they battled for the vacant Illinois State Cruiserweight title just 2  weeks ago. 
Hitz had  this to say on his return to where it all began. "This is a homecoming for me in  many ways, as a youth I was always interested in boxing and I was pretty handy  with my dukes on the playground. The mayor of Glendale Heights had  started a program called "The Glendale Heights Boxing Club" which was conveniently located behind my boyhood home in the basement of The Glendale Heights Police Department which was coincidently strategically placed behind my home as well. Through that program I acquired my foundation in boxing and I  became the first golden gloves champion to come out of that program. It will be  great to see many of my childhood friends and the many supporters I had as a  fighter. Shark City is the  perfect venue to see prizefighting up close and personal. Most importantly this  night will be dedicated to a dear friend of mine who has been stricken with  Cancer and a portion of the proceeds  will be donated to him and his  family." 
The night  continues with a live appearance by AC/DC tribute band Dirty Deeds. The hottest AC/DC tribute band around, Dirty Deeds Indeed, was established in the summer of  1995 in Jyväskylä, Finland. Because Dirty Deeds Indeed is a tribute to late  AC/DC front man Bon Scott, all  the material they play is from Scott-era albums: mix that with a little  prizefighting and you have got yourself a night that is guaranteed not to  disappoint.