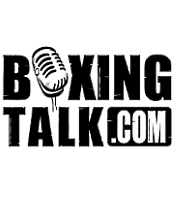 Hitz Boxing presents another edition of The Ramada Rumble on Friday, August 27th featuring 9 of Chicagoland's favorite fighters. In a local battle of big men, 6'5" Carl Davis faces former Canadian Olympian Art Binkowski for the Illinois State Heavyweight Title. In the co-main event, Chicago's Chris Thomas returns to the ring following his second round crushing knock-out of Richie LaMontagne on Tuesday Night Fights. Also in action, 3-time UFC Champion Jens Pulver in a 4 round Welterweight bout.
In the main event, hard punching Carl "Iron Fist" Davis (5-1, 4 KOs)faces Art "The Polish Warrior" Binkowski (12-0-1, 9 KOs) for Binkowki's Illinois State Heavyweight Title. Binkowski, from Ontario, recently spent 6 months in Toronto on the set of Russell Crowe's "The Cinderella Man." Binskowski plays Corn Griffin, one of Jim Braddock's opponents in the movie to be released this December.
Chicago Cruiserweight Chris Thomas (15-4-1, 14 KOs) returns to the ring following his June 15th second round demolition of Richie LaMontagne on ESPN2's Tuesday Night Fights. Thomas is anxious to get back to work and will fight a 10 round bout. "Cold Steel" Thomas said, "I'm ready to step up and fight any Cruiserweight out there. I want my first title this year."
3x Ultimate Fighting Champion and MMA superstar Jens "Little Evil" Pulver (2-0, 1KO)showed tremendous heart and earned plenty of new fans as a result of his thrilling slug-fest victory over Steve Vincent on Hitz Boxing's June 15th edition of ESPN2's Tuesday Night Fights. After this 4-round Welterweight bout, Pulver heads for the prestigious Shoot Box World Grand Prix in Yokohama, Japan. Of his dual-sport career, Pulver said, "The Grand Prix is a huge challenge for me. I'm the only American of 8 fighters. But I love boxing. It's always been my dream to be a World Champion in boxing."
Also on the card, Super Middleweight Elizabeth Kerin (3-0, 3 KOs), Light Middleweight Carlos Anduray (7-0-1, 5 KOs), Super Featherweight Jimmy Sandoval(4-0, 3 KOs), Heavyweight Malachy Farrell (4-0, 2 KOs)and Heavyweight Tommy Spinks (2-0, 2 KOs).
Friday, August 27
Ramada Hotel O'Hare- 6600 N. Mannheim Rd., Rosemont
Doors open 7:30pm. First bout 8pm.
Tickets- $100, $50 and $35
Tickets On-line at
www.HitzBoxing.com
or Phone: 630/295-9800