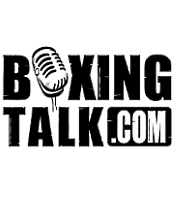 Press Release:
The WBA regular cruiserweight championship match between former world champion Virgil "Quicksilver" Hill (49-5, 23 KOs) and Valery Brudov (20-0, 23 KOs) headlines Friday night's "Collision Course, A Night of Champions" pay-per-view extravaganza live at the Tropicana Casino and Resort in Atlantic City, New Jersey. The Hill-Brudov 12-round main event is supported on the PPV show by former two-time world champion Stevie "Lil' But Bad" Johnston (37-3-1, 17 KOs) against Steve "The Mongoose" Quinonez (31-9-1, 11 KOs) as well as popular "Mighty" Mike Aranoutis (14-0-2, 6 KOs)
facing Mark Thompson (13-0). The show will be offered  on PPV at a
suggested retail price of only $24.95. Tickets for the live show may be purchased at the Tropicana box office or by calling Ticketmaster.