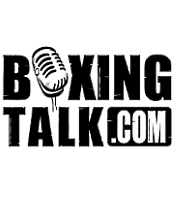 PRESS RELEASE:
Former two-times WBO heavyweight champion Herbie Hide has a shock in store for the cruiserweights of the world. The 33-year-old from Norwich – who has recently recovered from a hand injury – is planning an excursion into the division.  "My promoter Mickey Hennessy is letting me loose on all the cruiserweights out there," said Hide. "All he needs to do is wind me up and let me go.  
"As a heavyweight he sometimes had to guide me in the right direction, but as a cruiserweight he needn't have any worries.  
"I could beat all the cruiserweight champions in the world on the same night.  
"My team tells me that Mark Hobson and David Haye are about to fight for the British and Commonwealth titles.  
"Can you imagine me in with guys like that? I would swot them like flies. If they saw me staring across the ring at them their shorts would turn brown.  
"All the cruiserweights will be scared of me – I am going to bring the heat on all of them - but they will be pleased I am moving down.  
"It means more money for all of them. It means the cruiserweight division has suddenly become exciting now.  
"It has me; I am a personality. When I talk, people listen.  
Hide added: "For my first fight, I want Carl Thompson. I am personally putting out a challenge to him to fight me in September. All he has to do is speak to my promoter Mick Hennessy.  
"There is no need for him to mess about in small fights with small names; I'm here now. There isn't a bigger fight out there for him.  
"I don't want him to put his IBO title on the line, he can keep that. We can just have a 12-round contest. Carl is a gentleman, but I will knock him out.  
"Then after I have taken out Thompson in style, I want WBO champ Johnny Nelson. I don't like many people, but I like Johnny Nelson, he is my friend.  
"But unfortunately for him - I want to fight him and will take him out in style as well. He is going to be happy I am here though. Why? Because like I say, it means dollars."  
Hide's decision to fight at Cruiser was sealed following the increase in the weight limit for the division to 14 stone 4 lbs.  
Hide added: "My promotional team at Hennessy Sports have been suggesting that I move down for some time now.  
"I could have done it at the old limit, but the change meant I just had to do it now that my hand has healed.  
"It won't take any effort at all. I am now walking around at 206 lbs, only 6 pounds over the cruiserweight limit. I can lose that in one training session.  
"I have never been a heavyweight, people only need to look at me to realise that.  
"I have just always been able to knock heavyweights out easily.  
"When I fought Riddick Bowe my natural weight was only 14 stone 7 lbs, but I forced myself to eat 6 times a day and drink protein drink after protein drink.  
"It never felt right to bulk up like that.  
"I just campaigned in the heavyweight division for the dollars and exposure and I got both, but its time for something different now.  
Hide added: "I am going to wreak havoc. As a heavyweight I chinned 34 of my 35 victims, can you imagine what I am going to do as a cruiser? No one will be able to live with me.  
"I am going to be massive at the weight; the others are going to be terrified at the sight of me.  
"I really can't see how I can fail to become a world champion for a third time."