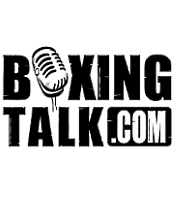 By Charles Presnell
Perhaps these days John Ruiz is listening to Norman Stone's hype too much. In the last few weeks Team Ruiz issued two press releases proclaiming "Jawny" to be the "real undisputed heavyweight champion", "the man in the heavyweight division", and even went as far as claiming he's "King Kong" because the big names in the business won't fight him.  That being said, no one is running from him. Boxingtalk rates Ruiz #3 in the heavyweight division, behind Vitali Klitschko and Chris Byrd.
Over the last year Ruiz has rebounded nicely from his defeat to Roy Jones Jr. In the most boring heavyweight fight of the year he defeated Hasim Rahman in December of 2003 for the WBA interim title. A few months later his title was upgraded to the WBA world title when Roy Jones moved back down to light heavyweight. Following that was another sleeper against Fres Oquendo.  Ruiz landed a few punches to end the boxing match. Ruiz finished the year with a close decision win over Andrew Golota. One filled with entertainment, for Golota knocking him down and Stoney getting send to the back.  All three of these wins look very good on any boxer's resume without the side-notes.
Ruiz's resume is quite impressive with wins over Evander Holyfield (and knocked him down), Hasim Rahman, Fres Oquendo, Andrew Golota and an in shape Kirk Johnson.
After his 20 sec knock out loss to David Tua, everyone placed Jawny in the category of opponent. His next fight was suppose to be a tune up for Jimmy Thunder. Ruiz won that fight and went on a streak of wins that eventually wound up to him being named Lennox Lewis' mandatory challenger. Lewis decided to pass on fighting Ruiz and Jawny fought Evander Holyfield in arguably the worst heavyweight championship trilogy of the past 50 years. Ruiz emerged as the WBA World Champ. His next defining fight was a loss to Roy Jones Jr, which he was thoroughly taught a boxing lesson. Unfortunately, to many, those two losses have defined his career.
Not only have these losses defined his career by the way he lost, they created his style that has made him the least electrifying champion out there. Ruiz's fights are snoozers because he's overly cautious. But hey, if you were knocked out in 20 seconds and had the courage to fight again, wouldn't you want to avoid getting hit hard ever again if you could? His style holding is also a side effect of a loss. He was never able to get close and smother Roy Jones like he wanted to, instead he was outboxed from the outside. How would one avoid getting outboxed from the outside? Well turning a fight into a high school wrestling match would be one way. How can anyone outbox you when you are holding them the whole time?
Jawny believes that he is the best heavyweight in the world because people refuse to fight him. He could have a point if he were Chris Byrd where no one fought him his whole career because he's that good, or Mike Tyson of old because he hit too hard. This not the case with Ruiz though. The reason why no one wants to fight Jawny is because he makes both himself and the other fighter look terrible. No one really wants to see him fight so there isn't the reward of a high payday, and finally he only got his title because the champion before him chose to fight someone thought to be higher caliber.
It's time to wake up Jawny! Since the Tua loss you became less entertaining to watch. You've never walked into the ring the favorite. If you weren't a world champion, your fights wouldn't be on TV and no one would watch them. You can't land a fight with the other world champions because there is very little reward for a win.  The only thing entertaining about watching your fights is Norman Stone's antics. If you fought like Stoney talks you might be what you press releases say you are, you might be the favorite going into the fight, and you might be considered by the media as a world champion that people must see.
People regard saying you have a better record than Vitali Klitschko as an insult because your name is mentioned, not because it's false, it's because it's you.
Jawny, if you really want to prove your worth to the boxing public, knock out James Toney like you should have Roy Jones and live up to these bold proclaimations. Come to fight, not hug. And finally, stop allowing your head to get filled with false delusions of self-grandeur.
Your humbleness is probably the element that has brought you this far. But in order for you to break free of the stigma that has followed you your whole career, it's time to FIGHT for what you have and prove that you deserve it.
Sorry Jawny, but you needed a wake up call!